Blitz Battle: Student Sales Competition at Convene
By: Courtney Kubitza
First Published: January 8, 2019
Topics: STHM School, Student Stories, Tourism & Hospitality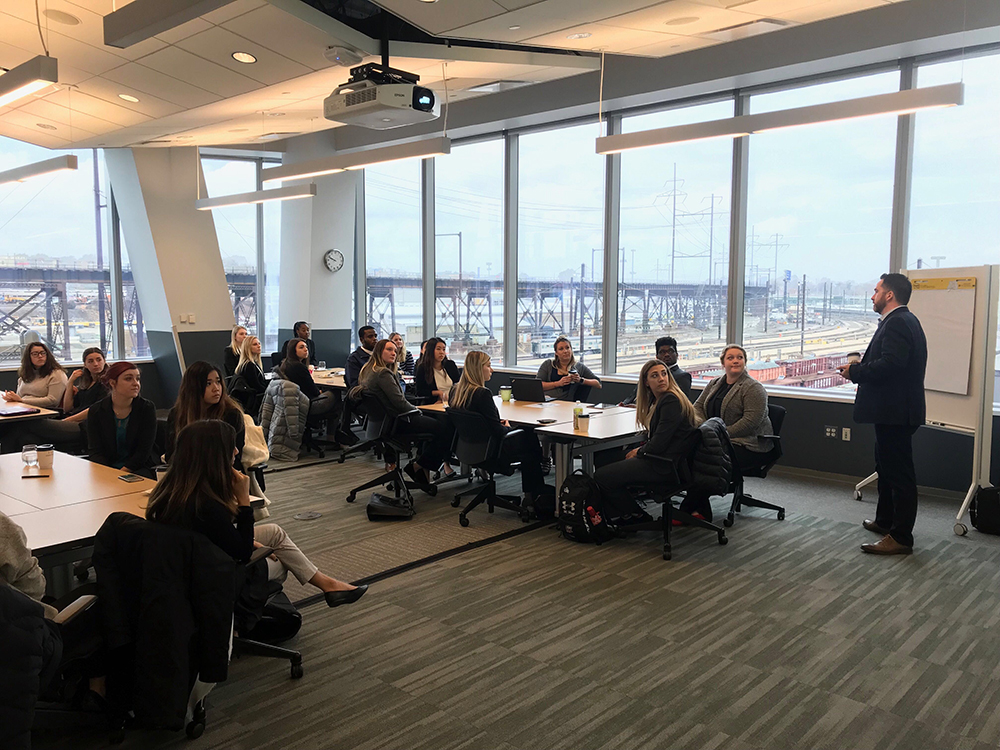 The School of Sport, Tourism and Hospitality Management (STHM) challenges students with real-life opportunities. No matter what, STHM students are eager to take on these challenges and prove their drive for success.
This past semester, undergraduate students from Michael Sheridan's Tourism and Hospitality Sales course headed to one of Convene's Philadelphia properties to compete in a Sales Blitz.
Convene is a network of rentable space available for business meetings events and flexible workspace.
During this competition, the class split into four groups, each led by a Convene sales director or manager. These individuals coached the students on the sales process at Convene and client interaction. The overall assignment was to create new business opportunities for Convene with each group having a different focus.
Their tasks included conducting research on prospective clients, calling the prospective client and assessing their needs, proposing next steps and providing follow up recommendations. This is where the competition began–students earned points based on their effort and execution on real calls with possible clients.
Each member of the winning team received a $20 gift card to Saxbys or Chipotle. Allison Gray was also granted a $50 Amazon gift card for having the most points overall.
Learning beyond the classroom through hands-on experiences like the tourism and hospitality Sales Blitz are key to preparing students for life after graduation. Through experiential learning projects, programs, and internships, the students are given an incredible opportunity to put their classroom learnings to work.
Learn more about our programs in tourism and hospitality management.
For more news and stories, follow STHM on Facebook, Instagram, Twitter and Linkedin.