Board of Visitors
The Board of Visitors is an advisory group of global sport, tourism and hospitality professionals who provide Temple University's School of Sport, Tourism, and Hospitality Management's leadership with input and counsel on the vitality and direction of the School from the perspective of industry professionals.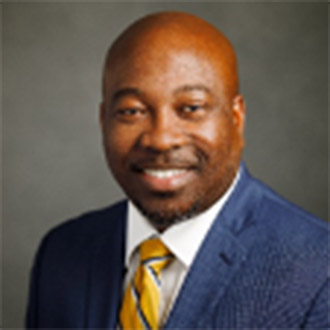 Arthur Ayres
Vice President, Finance, Philadelphia Convention and Visitors Bureau (PHLCVB)
Arthur M. Ayres, Jr. CPA joined the Philadelphia Convention and Visitors Bureau (PHLCVB) in May 2017 as the Vice President of Finance where his primary responsibility is long-term financial planning and analysis aimed at identifying risks, opportunities and options for the PHLCVB. He is charged with overseeing treasury, accounting practices and internal control systems, maintaining relationships with financial institutions and stakeholders, and liaising with outside legal counsel relative to financial matters and corporate, freelance and consulting contracts. He is also responsible for overseeing the IT infrastructure and systems.
He possesses over 27 years of experience within the finance industry, having spent eleven years at KPMG, LLP.  As a Senior Manager, he maintained primary responsibility for supervising, reviewing and managing engagement profitability for financial statement audits and audits of federal grants for publicly and privately held entities. His professional portfolio included managing audits of not-for-profit and governmental entities with endowment and investment holdings in excess of $1 billion. Prior to working at KPMG, Arthur was a Senior Auditor with Eisner, LLP in New York which followed an 8 year tenure at the American Foundation for the Blind.
Arthur has significant years of proven leadership in managing a professional auditing staff. His public accounting experience includes managing multiple teams and projects simultaneously, as well as interaction with C-level executives and presentation of audit results to audit committees and governing boards.
In addition, Arthur is a member of several professional organizations including the American Institute of Certified Public Accountants (AICPA), Pennsylvania Institute of Certified Public Accountants (PICPA), National Association of Black Accountants (Philadelphia Chapter), Chairman, Resource Development Committee (2015-17), Philadelphia office lead for KPMG's African American Network. He also serves on the boards of the African American Museum in Philadelphia (AAMP), Peter Spencer Family Life Foundation, the Charles T. Davidson Scholarship Fund, and as Chairman of the Finance Committee for the Mother African Union Church (Wilmington DE).
Arthur is a Certified Public Accountant (CPA), who graduated Magna Cum Laude and received a Bachelor of Science degree in Accounting and Entrepreneurial Management, from the City University of New York Graduate Center (CUNY), in New York, New York. He matriculated at Medgar Evers College (CUNY) – Class of 1993. He later received his Master of Arts degree in Economics from Brooklyn College (CUNY) in Brooklyn, New York. He is licensed in New York, Pennsylvania and Delaware.
---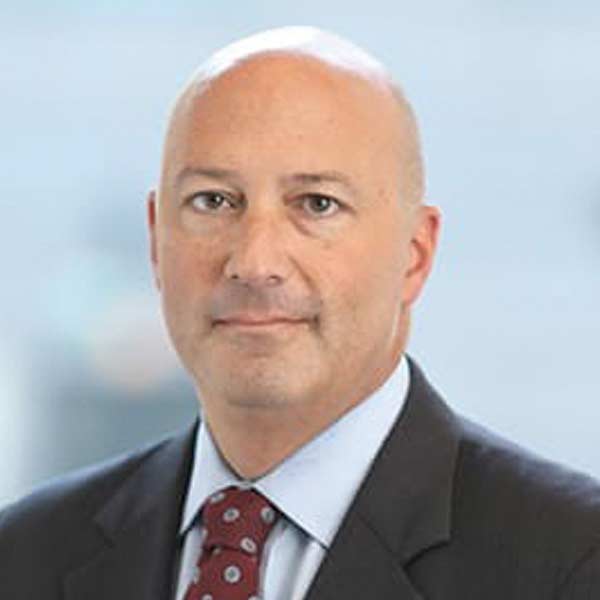 Phil Castellano
Vice President, Liberty Property Trust
Mr. Castellano, MBA '03, is the vice president of Real Estate Operations for Liberty Property Trust. He oversees a portfolio of real estate holdings that include Comcast Center, Comcast Technology Center, as well as others in Philadelphia, and New Jersey. Castellano has been with Liberty Property Trust for 12 years. Previously, he was the chief operating officer of the National Constitution Center and worked at The Franklin Institute and Spectrum.
In addition to serving on the STHM Board of Visitors, he is on the Advisory Board of Devereux Pennsylvania.
---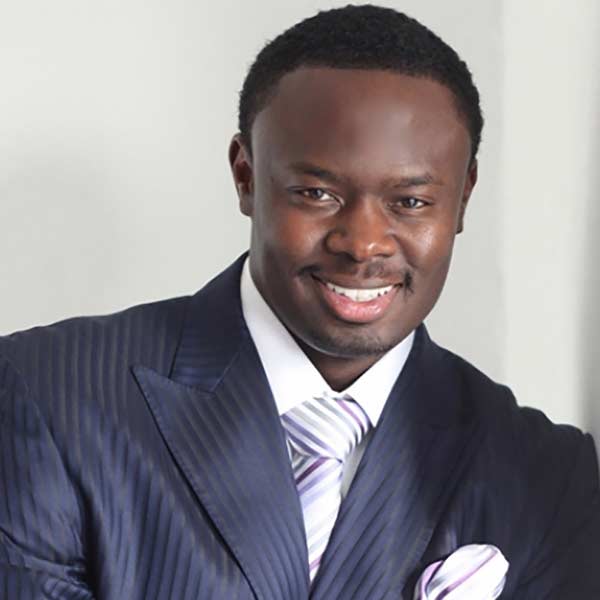 Evens Charles
Founder and Managing Principal, Frontier Development & Hospitality Group LLC
Mr. Charles, BA '94, MEd '96, is the founder and managing principal of Frontier Development & Hospitality Group LLC. He has lead Frontier in the acquisition and development of over a quarter of a billion dollar portfolio of Internationally branded hotel assets across six states. Charles walked on and earned a football scholarship at Temple University while earning his BA in Psychology and a Master's of Education. He has been honored by the National Alliance of African-American Hotel Owners, Operators and Developers; The Urban Philly Professional Network; the National Alliance of Marketing Directors and the Asian-American Hotel Owners Association. Charles previously served on the Dean's Council at STHM.
---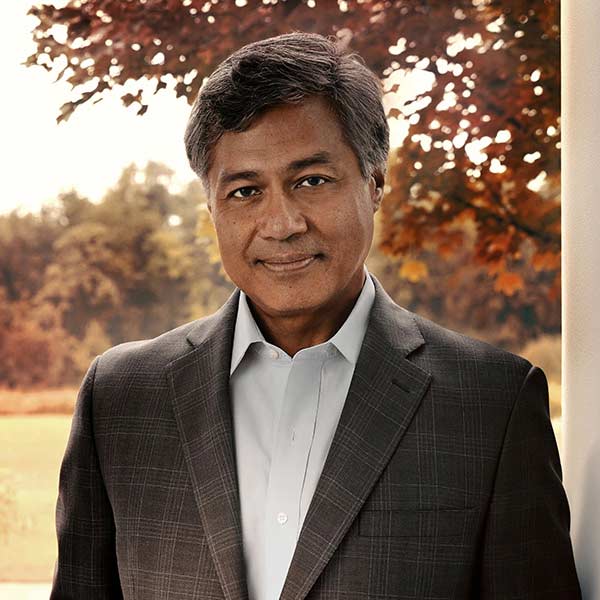 Prem Devadas
President, Salamander Hotels & Resorts
As president of Salamander Hotels & Resorts, a luxury hotel company founded by Sheila Johnson in 2005 and based in Middleburg, Virginia, Mr. Devadas oversees a growing portfolio of unique luxury properties in the U.S. and the Caribbean.
The Salamander collection includes the highly acclaimed Forbes Five Star, 168-room Salamander Resort & Spa near Washington, D.C., which opened in 2013; The Henderson in Destin, Florida, a luxurious spa and beach resort overlooking the Gulf of Mexico which opened in 2016 and includes a 170-room grand seaside hotel and 52 luxury condominiums; Hotel Bennett, a 180-room grand European styled luxury property which opened in January 2019 on Charleston's famed Marion Square; and the newest addition to the Salamander family, the iconic Half Moon Resort in Montego Bay, Jamaica, renowned for its two miles of pristine private beach and plethora of world class accommodations and amenities amidst 400 acres of natural beauty.
The Salamander collection also includes two expansive Florida golf resorts: Innisbrook Resort in Tampa Bay, featuring 72 holes of championship golf and host of the PGA Tour's Valspar Championship, and Hammock Beach Resort near St. Augustine, highlighted by the spectacular Nicklaus designed Ocean Course and the equally challenging Conservatory Course designed by Watson.
Devadas began his career with The Potomac Hotel Group in Washington, D.C., where he served as regional director of operations for 10 years before directing the lodging portfolio for CCA Industries which included The Jefferson Hotel in Richmond, The Hermitage Hotel in Nashville, and Kiawah Island Resort near Charleston. As managing director, he led the restoration and repositioning of The Jefferson Hotel and The Hermitage Hotel resulting in the achievement of Forbes Five Star and AAA Five Diamond awards for the respective properties. At Kiawah Island he oversaw $200 million of development, culminating in the successful opening in 2004 of The Sanctuary at Kiawah Island, a 255-room ultra-luxury hotel, which is hailed as one of the world's best.
---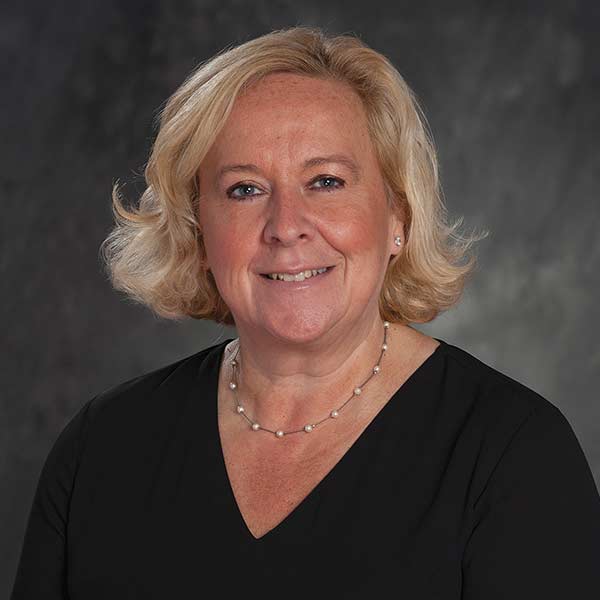 Kathy Killian
Vice President, Administration, Philadelphia Phillies
A member of the Phillies organization since 1985, Ms. Killian was promoted to vice president, human resources and customer services in December 2008. She moved into her current position in October 2018. As a catalyst for the preservation and development of the organization's culture, Killian's responsibilities include assisting in the annual performance review process, compensation setting and workforce development. As a business partner for management, she continues to develop the club's diversity and inclusion initiatives and opportunities, as well as oversee employee engagement, employee recognition, employee food services, the high school associates program and other special projects.
Born in Philadelphia, Pa., Killian graduated from Little Flower Catholic High School for Girls in 1981 and earned a BA in management/marketing in 1985 from Spring Garden College. A standout basketball player, her No. 35 was retired by the school in 1988. She also coached the women's basketball team at Holy Family University from 1987 to 1995.
Killian began her career with the Phillies as an intern in the sales office. A year later she was hired as a full-time sales office representative and in 1995 she was promoted to director, group sales, the position she held before her promotion to vice president. In 2006, Killian was honored with the Richie Ashburn Special Achievement Award, which is given to a member of the Phillies organization who has demonstrated loyalty, dedication and passion for the game. Killian was inducted into the Pennsylvania Sports Hall of Fame in 2014 and was honored by the Girls Scouts of Eastern Pennsylvania with the Take the Lead Award in 2015.
Kathy serves on the board of the David Palmer Foundation. She and her partner Jen live in Northeast Philadelphia.
---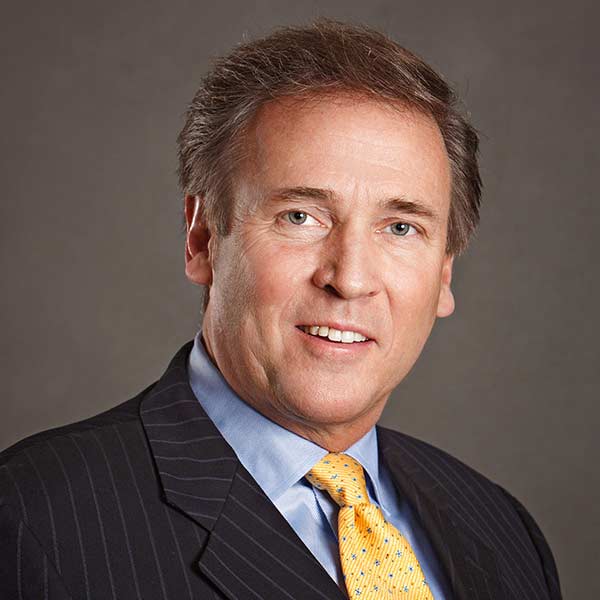 John J. Kroll
President, Keating Hospitality KMS Development Partners
Mr. Kroll has more than 35 years of experience in the hospitality industry. He is the president of Keating Hospitality a division of KMS Development Partners. Kroll oversees the company's real estate assets which consist of hotels and mixed-use commercial/residential facilities encompassing over 2 million square feet. Previously, Kroll was a general manager with Hyatt Hotels Corporation and held positions as general manager of Hyatt Hotels in Philadelphia, Richmond, Princeton and New Brunswick and was the director of operations for the Grand Hyatt New York. He has served on the Dean's Council at STHM for 10 plus years and also serves on the Philadelphia Convention and Visitors Bureau Executive Committee, chairs of Pennsylvania's Convention Center's Hospitality and Tourism Committee as well as a former board member, chairs the Board of Philadelphia Hospitality and is presently vice chair of PHLDiversity. Kroll has also chaired the board of the Arthur Ashe Youth Tennis & Education Center, is a former president of the Greater Philadelphia Hotel Association and just served as a board member for 14 years at the African American Museum of Philadelphia.
---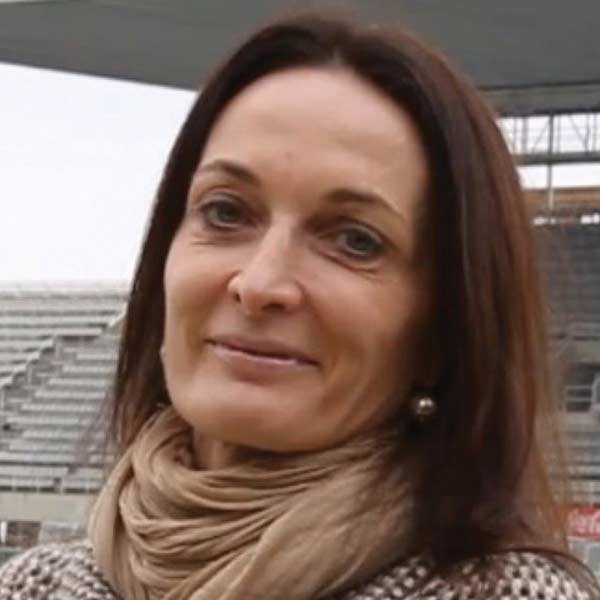 Mireia Lizandra
Sports Consultant and College Instructor, Lizandra Consulting
Dr. Lizandra, MEd '91, EdD '93, STHM, taught international and comparative sports law at St. John's University's School of Law, collaborated with the Wharton Business School Executive MBA program and continues working as an advisor of the Lauder Global Knowledge Lab (GKL) at Wharton. She teaches at the International Sports Law Master program -LLM, University of Lleida, in Madrid, Bogota, and Santiago and at the MEMOS Executive Master program sponsored by the International Olympic Committee. She is also an international sport consultant, having worked in multiple Olympic bid organizations, and worked in logistics for multiple European football clubs touring the United States. She has also worked in various capacities with organizations involved in the Olympic and Pan-American games. Lizandra previously served on the Dean's Council at STHM.
---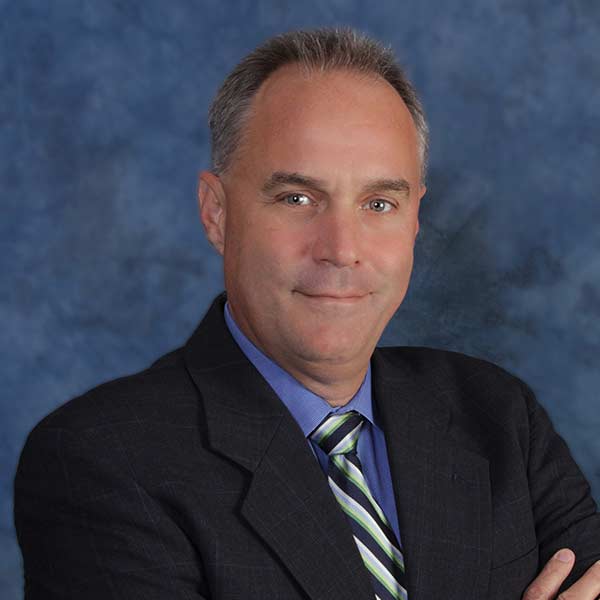 Robert McClintock
COO and Senior Vice President of Convention Centers, SMG
Mr. McClintock is the COO and senior vice president of the Convention Centers for SMG. Prior to his work at the Convention Center, he served as a general manager of the Atlantic City Convention Center / Boardwalk Hall and the Philadelphia Civic Center. He also developed and implemented the industry-leading, innovative model for Convention Center/CVB cooperation.
---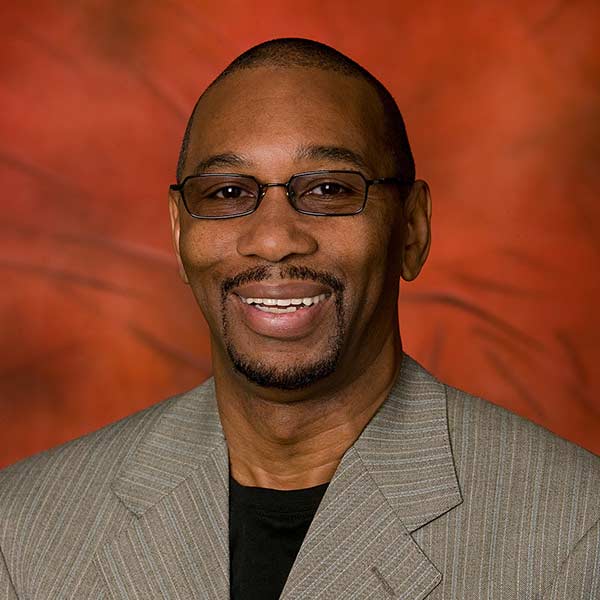 Larry Miller
Advisory Board Chairman, Nike's Jordan Brand
Mr. Miller, BBA '82, is currently chairman of the Advisory Board for Nike's Jordan Brand. He started with Nike as a vice president of apparel in the U.S. Miller began working with the Jordan brand in 1999 and was the president of the Jordan Brand at Nike until 2007. He then took over as president of the Portland Trailblazers in the NBA and returned to the Jordan brand in 2012. He endowed a scholarship at STHM in memory of his niece, Tamara Gilmore. Prior to his career with Nike, he served as president, executive vice president and controller for Jantzen, Inc. and was a manager for Kraft Foods, assistant controller at Philadelphia Newspapers, Inc. and held various positions with Campbell Soup Company.
---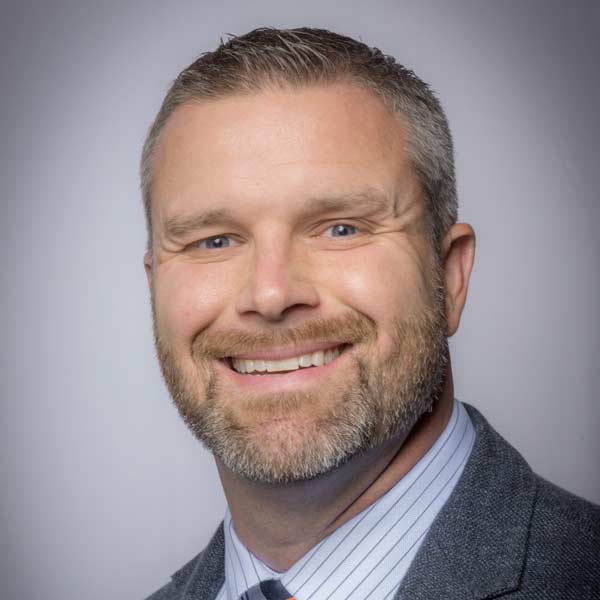 Brian Papson
Vice President of Marketing, Philadelphia Eagles
Mr. Papson is the Vice President of Marketing for the Philadelphia Eagles. Papson joined the Eagles in 2013. Prior to his role with the Eagles, he spent four years with Spurs Sports and Entertainment as the director of marketing, where he managed the marketing initiatives for the San Antonio Spurs, San Antonio Stars, San Antonio Rampage and the AT&T Center.
---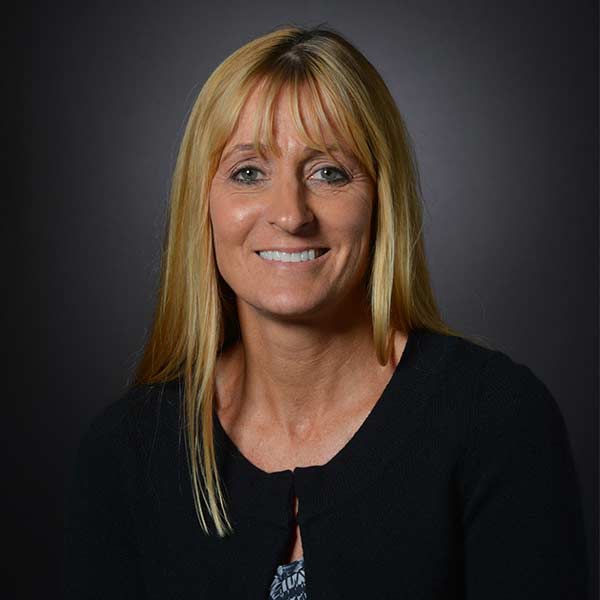 Lara Price
Chief Operating Officer, Philadelphia 76ers
In her position as COO, Ms. Price oversees the Philadelphia 76ers Business Operations, Corporate and Team Communications and Public Relations and renowned Community Engagement arms for one of the National Basketball Association's most storied franchises. With 20-plus years of NBA experience, Price acts as the team's primary intermediary with the league office and is the key liaison between the 76ers business and basketball arms of the organization.
Price played a critical role in the development of the Philadelphia 76ers Training Complex located in Camden, New Jersey. The 150,000-square-foot facility is home to the 76ers basketball and business operations, and the largest and most technically advanced training facility in professional sports. In her position, Price serves as an ambassador between the 76ers organization and the cities of Philadelphia and Camden.
Price is responsible for principal communication between the 76ers organization and the team's managing partners and ownership group. With the recent formation of Harris Blitzer Sports & Entertainment, Price will lead and support operations and communications between the venture's sports and entertainment properties, including the New Jersey Devils (NHL) and Prudential Center, a top-five ranked performance venue in the U.S, located in Newark, New Jersey. Among her responsibilities, Price additionally oversees the operation of the Delaware 87ers, the 76ers NBA G League affiliate.
In 1998, Price became one of the first female vice presidents in the NBA. She is a 2015 honoree of the revered Women in Sports & Events (WISE) Woman of the Year Award, which recognizes female leaders who have made a significant impact in the business of sports. She currently serves as the Sixers Youth Foundation president and is an active board member of the Police Athletic League, which she also retains a seat on the Education and Finance Committees. She has board positions on the Board of Trustees for the Camden Health and Athletic Association, the Philadelphia Sports Advisory Board, the Wilt Chamberlain Foundations Board, and is a member of the Leadership Council for KIPP Philadelphia Charter Schools.
Price joined the 76ers in 1996 as director of marketing after serving as manager of team services for the NBA. She also served as director of team services for the Continental Basketball Association.
A native of Boulder, Colorado, Price is a graduate of Colorado State University where she was a member of the women's basketball team. Price resides in suburban Philadelphia.
---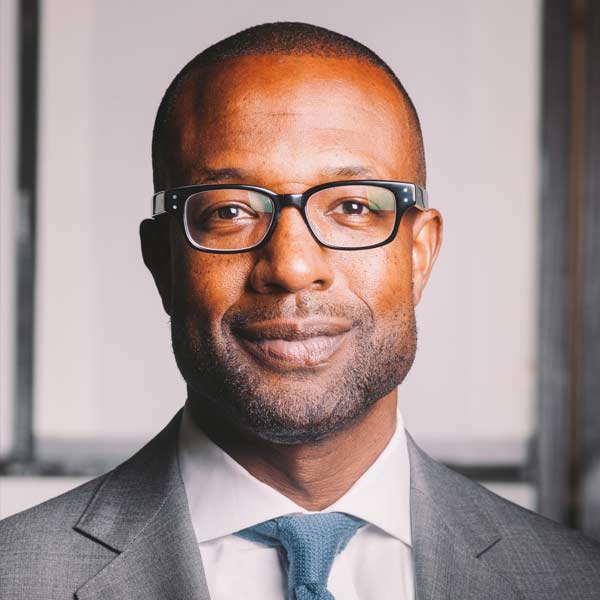 Mustafa Rashed
President and CEO, Bellevue Strategies
Mr. Rashed is the president and CEO of Bellevue Strategies, a Philadelphia based, minority-owned government relations, advocacy and strategic communications firm. Rashed serves as the firm's manager of day-to-day operations and is responsible for operations, technology, HR and vision. The firm relies on its vast network of relationships with elected officials, community leaders, and media to achieve positive outcomes for their clients.
Prior to this role Rashed served as the vice president of media and brand strategy of the Bellevue Communications Group a public relations firm in Philadelphia. He has also worked for media organizations NBC10, KYW Newsradio and the Philadelphia Public Record. His work in advocacy includes political campaigns, corporate and nonprofit clients. He utilizes his ability to turn challenges into opportunities and his extensive experience and leadership in the industries to provide a plethora of benefits for his clients' along with the competitive edge they need. Rashed's work experience is diverse which gives him the ability to unite his passion for advocacy to provide Bellevue's clients with innovative direction and exceptionally positive results.
A veteran of the United States Navy Rashed served with distinction in Operation Desert Storm in Iraq and Operation Restore Hope in Somalia. Rising to the rank of Petty Officer Third Class, he received numerous commendations for achievement and leadership. Rashed has also always been invested in the educational and entrepreneurial opportunities for youth and minorities. As such he serves on the Board of Directors of the African American Museum in Philadelphia, PCCY, on the Dean's Council at Temple University's School of Tourism & Hospitality Management and as a member of the National Urban League's Philadelphia Chapter. He also serves on the state of Pennsylvania's Judicial Conduct Board which functions to preserve the honor, dignity, independence and integrity of Pennsylvania's judiciary.
Rashed is an advocate of public education and a strong municipal public school system. He's a graduate of the Philadelphia school system (John Bartram, H.S). He holds a Bachelor of Science Degree from Temple University.
---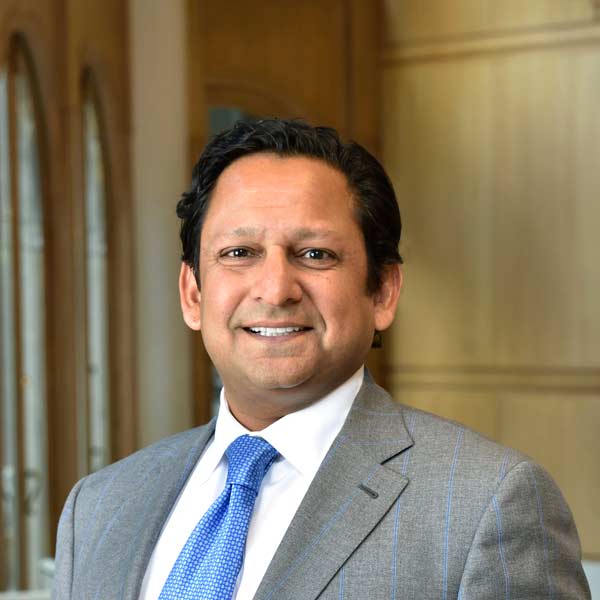 Jay H. Shah
Chief Executive Officer, Hersha Hospitality Trust
Mr. Shah is Hersha Hospitality Trust's CEO and a member of the Board of Trustees. Mr. Shah is involved in all areas of the business with a particular emphasis on strategic relationships, capital transactions, asset management, and acquisitions.
Mr. Shah serves on Cornell University Dean's Advisory Board for the School of Hotel Administration and is also a member of, American Hotel & Lodging Association's Board of Directors, American Hotel & Lodging Association's Investment Roundtable, Pennsylvania Academy of the Fine Arts Board of Trustees, the Philadelphia CEO Council for Growth, Young Presidents' Organization, the Chief Executives Organization, and the President's Leadership Council for Thomas Jefferson University and Jefferson Health.
Mr. Shah earned a Bachelor of Science degree from the Cornell University School of Hotel Administration, an MBA from Temple University's Fox School of Business, and a Law degree from Temple University Beasley School of Law.
---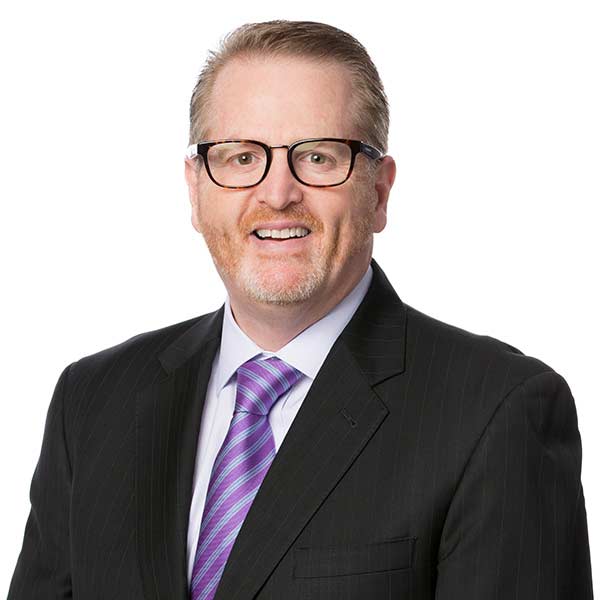 Jim Van Stone
President of Business Operations and Chief Commercial Officer, Monumental Sports & Entertainment
Mr. Van Stone, MEd '94, currently serves as president of Business Operations and CCO of Monumental Sports & Entertainment. In this role, Van Stone oversees ticket sales and service, global partnerships, executive suites, marketing and retail business. He joined the Capitals as vice president of Ticket Sales and Service in 2007 before transitioning to his role within MSE in 2010.
Under MSE, he has become the organization's first president of business operations and chief commercial officer.
Before joining the organization, Van Stone held senior positions with the Philadelphia 76ers and Flyers, Tampa Bay Lightning, Cleveland Cavaliers and Phoenix Coyotes.
Van Stone received his Master's degree in Sports and Recreation Administration from Temple University's School of Sport, Tourism, and Hospitality Management. Jim and his wife Becky, have two children, son Peyton and daughter Lauren, and reside in Vienna, VA.
---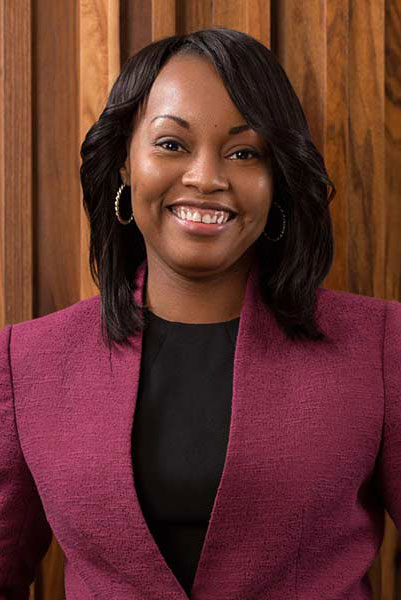 Carol Watson
General Manager, Kimpton Hotel Palomar
Ms. Watson, BA '02, STHM, is the current general manager of Kimpton Hotel Palomar Philadelphia, a 230-room boutique hotel located in the Rittenhouse Square neighborhood of Philadelphia. Watson has been involved in many community and civic organizations, including being a member of the Visit Philadelphia Hotel Initiatives Committee and the Broad Street Ministry's Hospitality Corporate Council Committee. She is also an active STHM alumna and was presented with the Outstanding Alumni Award in 2017.