Why Do Travelers Choose Airbnb?
By: Puja Sherlekar
First Published: February 6, 2019
Topics: Research, STHM School, U.S.-Asia Center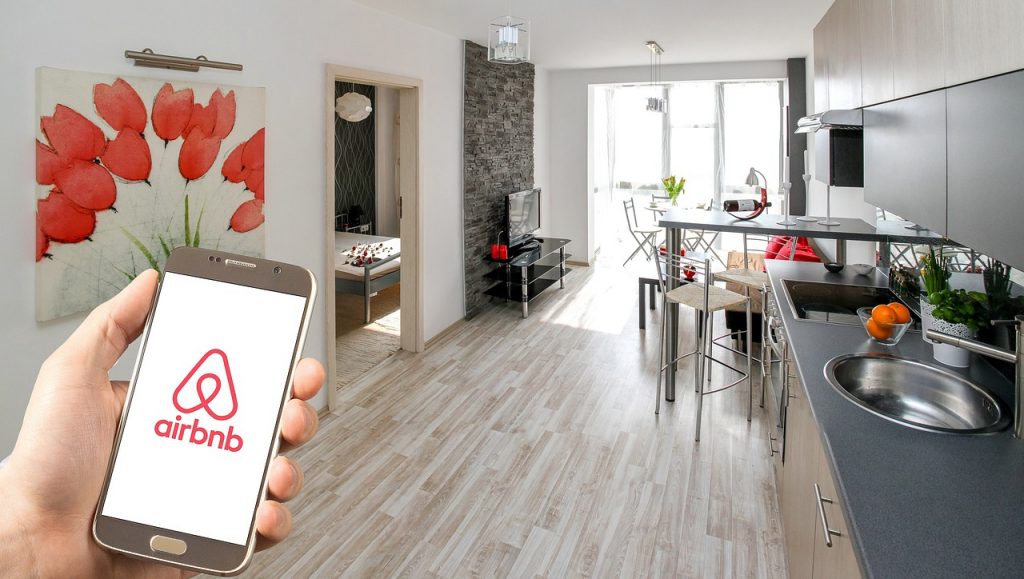 Home-sharing has revolutionized the lodging market. Today, digital platforms such as Airbnb and HomeAway are popular choices over conventional hotel stays. With the industry expanding exponentially over the past decade, home-sharing lodging is expected to reach $107 billion—or 10% of total accommodation bookings in the country—by 2025.
So what makes Airbnbs so popular? Three researchers from the Department of Tourism & Hospitality Management at Temple University's School of Sport, Tourism and Hospitality Management sought to answer that question.
In a study recently published in Tourism Management, Assistant Professor Yang Yang, PhD student Karen Tan and Professor Xiang (Robert) Li used a dataset from a nationwide household tourism survey to better understand this growing segment of American travelers.
"First, we looked into what segment of consumers choose Airbnbs over conventional hotel stays," Yang says. The researchers studied five broad categories of user-motivations: tripographics (including the purpose of the trip, nights of stay, expenditure, children companions, and group size), past travel experiences, tech savviness, socio-demographics (such as age and education) and destination characteristics (like home-sharing supply and crime rate).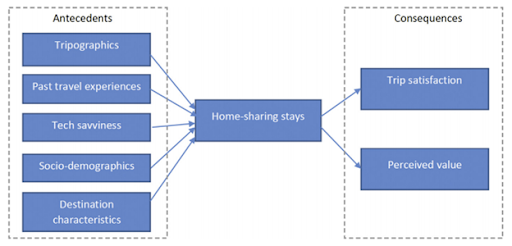 "Airbnbs are selected by travelers with particular needs," Yang notes. "Tourists who are younger, more tech-savvy and traveling with a large group size were the leading users." Some of the other characteristics common across most users included travel for leisure purposes, itineraries planned in advance, interest in local cultural activities and the presence of personal vehicles during the trip.
The rate of crime in the destination was an important determinant in the choice of stay as well. "Travelers are less likely to stay in Airbnbs when there are crime-related security concerns," Yang says. "Hosts and platforms should consider ways to mitigate tourists' fear of crime, such as the introduction of home safety features, methods of crime prevention or even by offering insurance coverage."
Yang highlights that their study challenges the popular stereotype that travelers choose Airbnbs mainly because they are cost-effective. "We did not find any significant effects of household income and price differences between hotels and Airbnbs on tourists' choices," Yang says. Based on this insight, he thinks that any price wars between hotels and Airbnbs would not be beneficial for either group.
The researchers also investigated the effect on the guests' experiences when staying in Airbnbs versus a hotel. "Trip satisfaction did not differ between the two groups," says Yang, "but the perceived value of the trip was significantly higher in the home-sharing group."
That additional sense of value experienced by the users reflected the extra benefits that they received in Airbnbs that were not met in a traditional hotel setting. Yang says, "Facilities such as household amenities, extra space, experience authenticity and host-guest interactions were some of the key reasons."
Karen Tan, a PhD student in the department and a co-author of the paper, believes that Airbnbs do not necessarily jeopardize the business of hotels. "Home-sharing may very well appeal to a segment of the population that previously didn't travel as much," she says. "Peer-to-peer accommodation could just be making the lodging pie larger."
Much of the optimism underlying the projected growth of home-sharing lodging arguably lies in its untapped potential. "As the market for Airbnb grows," says Yang, "hotels should not compete on lower prices, but rather focus on aspects that deliver greater value to guests."
Learn more about research at the Fox School of Business and School of Sport, Tourism and Hospitality Management in the Idea Marketplace.