Industry Resources and Services
Engage Experienced Owls
From student interns to industry leaders…
There are many ways to support student development and engagement, connect with and engage recent graduates and STHM alumni talent as well as become part of the STHM community.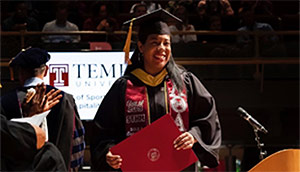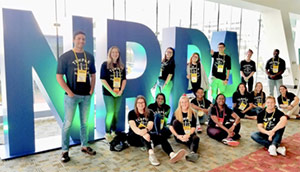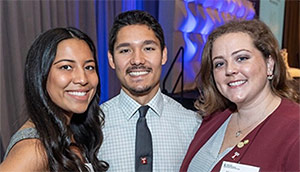 Engage STHM Students: Our Young Owls
Promote part time job opportunities – Click here to send STHM your job posting with directions on applying, and we can post to students directly.
Post volunteer opportunities – Click here with an overview of the event, and details volunteers need to sign up and participate
Find your next intern – All STHM Undergraduate and Graduate students are seeking 1-2 internships throughout their time in STHM. We host students entering internships each fall, spring and summer semesters. If you are interested in finding an excellent intern to bring onto your team we have a number of ways companies can recruit student interns:

Post your internship opportunities with STHM

Click Here to review our internship overview

*Remote internships are accepted

Click here to send us your job posting and requirements to have posted directly to all STHM interns

Student Events: Join us for STHM Internship opportunity Week (Fall) or STHM Career Fair (Spring)

Click here to be added to our future special events meeting list

Come to campus! Click here to sign up to host an on campus or virtual corporate recruiting event that allows you to educate and engage students on your business and your opportunities

Develop a graduate externship, hire an extern
Engage our amazing talent pool of STHM Alumni and Industry Partners: Our Professional Owls
Join STHM Connections! 5 minutes to sign up for a lifetime of opportunities
Joining our STHM Connections platform allows you to connect with current junior and senior level undergrad and graduate level students, recent graduate and young alumni, as well as our veteran alumni talent. Additionally the platform allows you to engage STHM staff, faculty and our many industry partners. Membership includes access to professional development resources, networking opportunities, and an all access pass to an excellent talent pipeline – Directly post jobs to the platform and engage recruiting at the same time… best yet, it's FREE!
Professional Development for Industry
The CIE is dedicated to not only developing future leaders within the fields of sport, recreation, hospitality and tourism, but understands and is dedicated to the idea of lifelong learning and development of our industries' workforce. The CIE will be developing an array of resources, opportunities and services that will support continued education that enhances our industries excellence.
Additional information, programming and details to come!
Corporate Philanthropy
Any questions or inquiries please contact Andrew Lovell, Director, Partnerships & Engagement andrew.lovell@temple.edu