Faculty & Staff Directory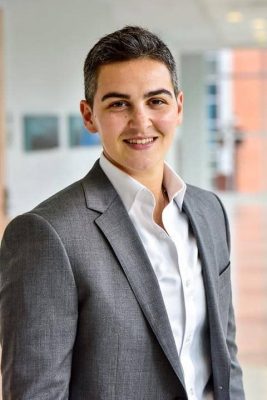 Caroline Heffernan
Assistant Professor of Instruction
Speakman Hall 313
215.204.1313
Dr. Heffernan's work focuses on how power can be used to improve sport's diversity and inclusion efforts, specifically through the allyship framework. Specifically, her research focuses on allyship's application in sport organizations to increase the number of women in positions of leadership. Becky Hammon's hiring initiated a trend of hiring women to non-traditional leadership positions in sport organizations, and Dr. Heffernan's research focuses on how these positions are created through the use of ally power. Using allyship's framework to understand how members of a majority group can have an active role in social change, gender allyship looks at how power throughout an organization is used and leveraged to achieve greater organizational and leadership diversity.
Dr. Heffernan's diverse industry experience includes non-profit, intercollegiate and professional sport. As a member of the Bicycle Coalition of Greater Philadelphia, she helped coordinate three years of the organization's primary fundraiser, a closed-streets ride through the heart of Philadelphia and Fairmount Park. Additionally, she served as an assistant coach to the Bryn Mawr Field Hockey Team. Dr. Heffernan has worked with MLB to assist with their All-Star Green Team program (San Diego & Miami).
Dr. Heffernan received her Bachelor of Arts in Psychology from Bryn Mawr College. She received her Masters of Science in Sport & Recreation Management from Temple University's School of Sport, Tourism & Hospitality Management. She completed her doctoral work at University of Minnesota - Twin Cities in Kinesiology - Sport Management.