The Tamara Gilmore Scholarship at STHM provides financial support to students interested in a career in hospitality and event management.
The Tamara Gilmore "Virtual" Memorial Walk will be hosted by Tamara's family this year on Saturday, July 3, Tamara's birthday. The event is open to all, so please come out and bring your family and friends to celebrate.
The walk will begin with a "virtual" group warm-up at 9:00 a.m. with Celebrity trainer "Cory Scoggins" for those that choose to participate, and then attendees will begin their route wherever they are. Participants are encouraged to walk at least one mile, and "tune-in" during their walk to our online sites to upload photos of scenery, people, etc. along their route, using the hashtag #tamswalk.
Attendees can walk from a location of your choice anywhere in the world, any time between 9am-6pm on July 3.
Donate Here.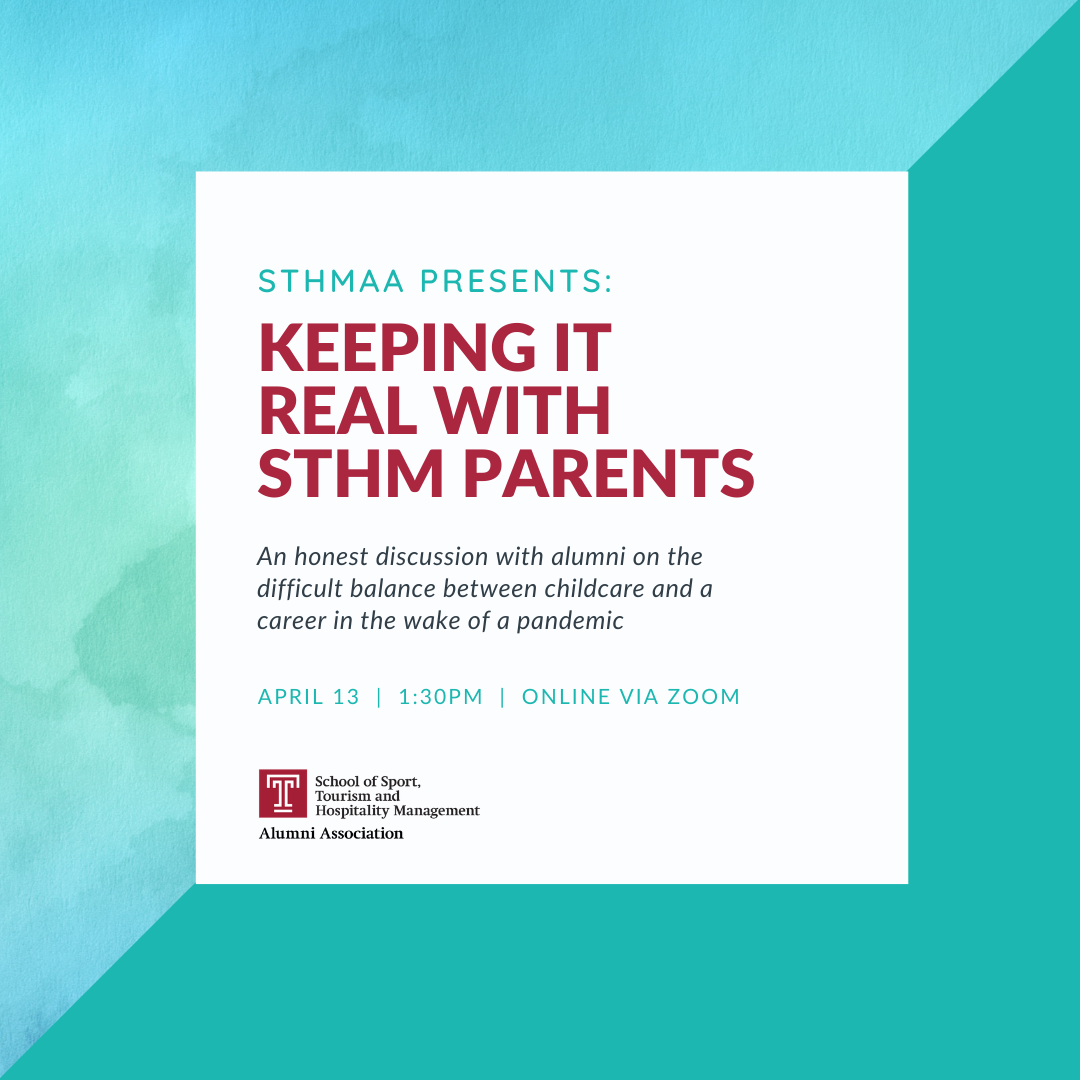 Keeping it Real with STHM Parents: An honest discussion with alumni on the difficult balance between childcare and a career in the wake of a pandemic.
Come join fellow alumni to swap stories about the amazing but difficult juggle between parenting and working in sport, tourism, and hospitality.
Join the School of Sport, Tourism & Hospitality Management (STHM) for an exclusive interview with Anthony Emanuelo, GVP of International Finance at Wyndham Hotels and Resorts, on why NOW is the best time to prepare for a career in the hospitality industry. With over 15+ years of experience working for the largest hotel franchising chain in the world, Anthony will provide insights into current hospitality trends, the future of the industry and how to set yourself a part from your peers as the industry begins to rebuild post-COVID.
With multiple hospitality and tourism degree options at STHM, NOW is the time to continue your education and stand out from the competition by developing skills that will enable you to become a leader in the hospitality industry.
During the event you will have the opportunity to ask questions, engage with, and learn directly from industry expert, Anthony Emanuelo. Sign up today to participate in this exclusive interview!