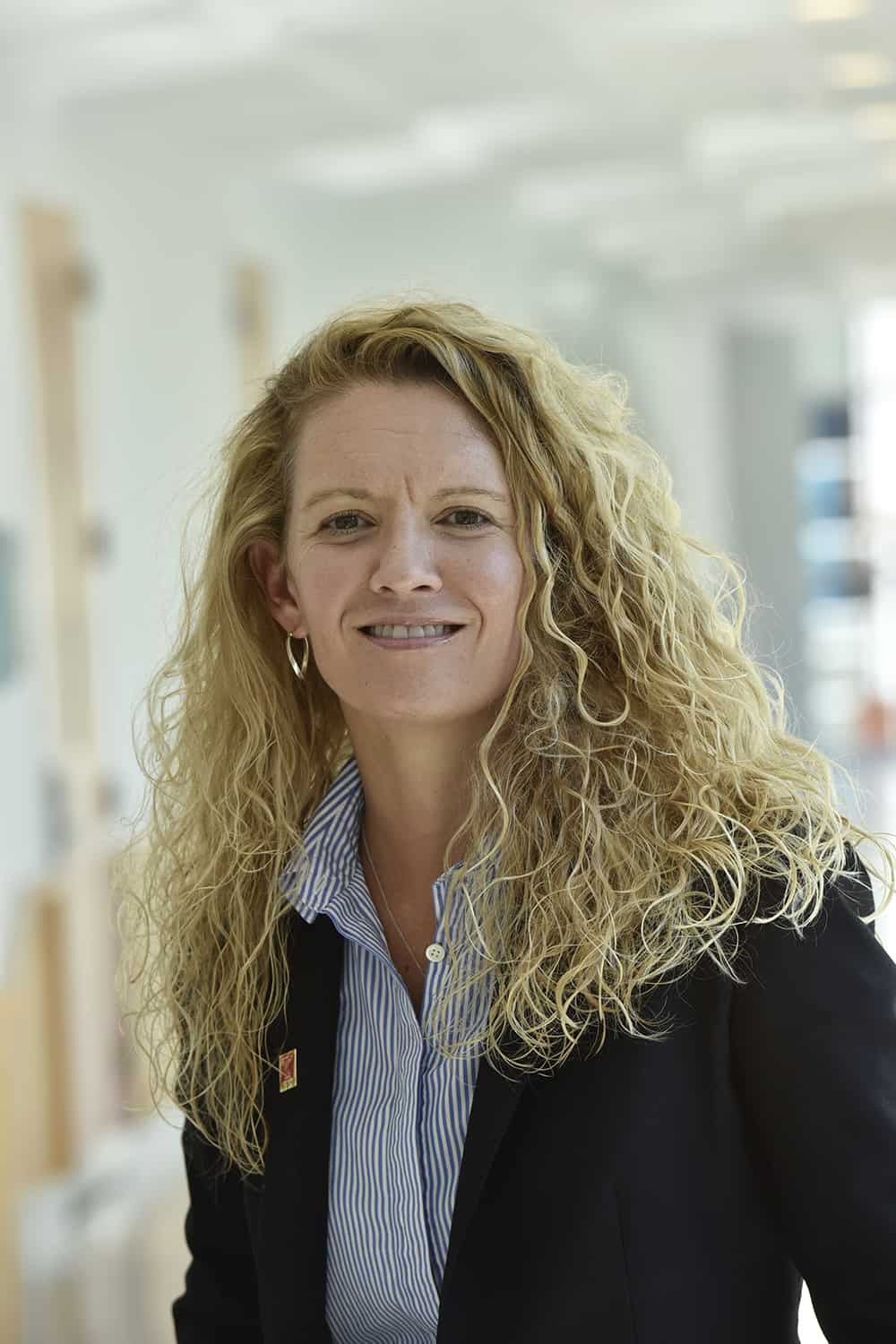 Biography
Dr. Heather Blackburn joins the School of Sport, Tourism and Hospitality Management as the school's Assistant Dean. She also accepted an appointment as Assistant Professor of Instruction in Sport and Recreation Management.
Most recently, Dr. Blackburn served as director of student services and administration at Drexel University's Center for Hospitality and Sport Management, where she oversaw the center's academic advising services and staff, led new-student initiatives, and managed academic and financial aid appeals. She also managed the center's online learning programs, led the curriculum committee, and trained and on-boarded new adjunct faculty.
Her previous pedagogical appointments include serving nearly a decade as the program manager of Drexel's sport management program and admissions and financial aid counselor at the University of Pennsylvania Law School. In addition to her work in higher education, she also worked for a short time in an eBusiness start-up company doing training and client on-boarding.
Dr. Blackburn earned her Ed.D. in education leadership and management with a concentration in higher education, from Drexel University. She attained her Master of Science degree in education from the University of Pennsylvania and received her Bachelor of Arts degree in political science from Lehigh University.
Biography
Dr. Blair is an Associate Professor of Instruction in the School of Tourism and Hospitality Management, specializing in Sports and Recreation Management. She teaches courses which focus on the areas of: Organizational Management of Diversity, Equity, and Inclusion(DEI), Ethics, Disability Awareness, and Sport and Recreation Management.
She earned her Ed.D. in Health Education at Temple University. She has been teaching since 1989 and joined STHM as an Assistant Professor in 2003. She has held a number of leadership roles within STHM including responsibilities for STHM's Assurance of Learning assessment initiatives and serving as an STHM Ombudsperson. At the University level she serves on Temple University's General Education Executive Committee as the Area Coordinator for Race & Diversity, Arts and Human Development courses and is responsible for course development, course (re)certification and support of various initiatives of the General Education administration. She also serves as Chair for the Faculty Senate's Faculty Concerns on Disabilities Committee. She is the faculty advisor for STHM's Rho Phi Lambda Honorary Society and Temple's Special Olympics Student Organization.
Her industry experience spans over 25 years designing and implementing inclusive sport, tourism and leisure programs and events. She has served on numerous local, regional and national committees including the Board of Directors of the National Equality Forum, Philadelphia LGBT Affairs, Mid-East Symposium on Therapeutic Recreation, National Council on Therapeutic Recreation Certification: Job Analysis Committee, Philadelphia Mayor's Commission on People with Disabilities, as well as, consulted with various agencies and committees regarding the development of inclusive practices. She has presented to various audiences at the local, regional and national level.
She has worked with a variety of organizations providing capacity building trainings around LGBTQ Awareness, Unconscious Bias, Disability Inclusion and other DEI-related topics.