Faculty & Staff Directory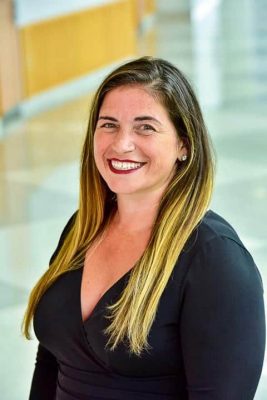 Amy Giddings
Department Chair & Professor & Professor of Instruction
Speakman Hall 316
215.204.3022
Dr. Amy Giddings currently serves as a Professor of Instruction in Sport and Recreation Management, Academic Director of the Master's in Sport Business program, and Assistant Director of the Sport Industry Research Center (SIRC). Her industry and work experiences range from community recreation to international sport and include positions with the Olympic Games, collegiate recreation and intercollegiate athletics, and non-profit sport organizations. She has received numerous grants for program development and research including one from the NCAA to support initiatives related to increasing minority and female participation in the field of coaching. Encouraging women to consider a career in coaching has always been a passion and it led Dr. Giddings to create The Women's Coaching Network, which includes both the Women in Coaching blog and the Real Women of Coaching video series. She also works with community organizations assisting with coach development in under-resourced communities.
The founder of the Philadelphia Coaches Conference, Dr. Giddings brings together coaches at the youth, scholastic, collegiate and professional levels to share their knowledge with one another in a two-day event. The establishment of this collaborative event was a catalyst for her work with the School District of Philadelphia's Office of Athletics – where she created and provided education and professional development programming to all school district coaches over a two-year period.
A two-time U.S. National Champion and more than ten top three finishes in the U.S. Rowing Championships, Giddings' rowing resume is extensive. She finished in the top 10 at the World Indoor Rowing Championships in 2000, won the 2001 I-lan International Invitational in Taiwan in the women's lightweight quad, and was part of the women's senior quad that captured gold at the prestigious Royal Canadian Henley Regatta in 2002. She also has three gold medals from the famed Head of the Charles Regatta in Boston, MA in the lightweight women's four event. Building on her rowing experience, Dr. Giddings has coached the sport for over 20 years at the scholastic, collegiate, and elite levels. She and her husband, Paul Coomes, were instrumental in creating the rowing program at Conestoga High School, a suburban Philadelphia-area school, where Giddings served as novice coach from 2001 until 2010 and her husband was head coach of the team for 17 years. Giddings led her crews to countless city, state, and national medals. In her time with Conestoga, her boats successfully won 11 Philadelphia City Championships.