Faculty & Staff Directory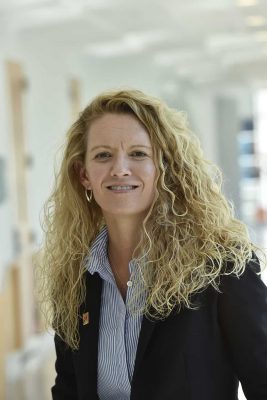 Heather Blackburn
Assistant Dean & Assistant Professor of Instruction
Speakman Hall 109
215.204.4503
Biography
Dr. Heather Blackburn joins the School of Sport, Tourism and Hospitality Management as the school's Assistant Dean. She also accepted an appointment as Assistant Professor of Instruction in Sport and Recreation Management.
Most recently, Dr. Blackburn served as director of student services and administration at Drexel University's Center for Hospitality and Sport Management, where she oversaw the center's academic advising services and staff, led new-student initiatives, and managed academic and financial aid appeals. She also managed the center's online learning programs, led the curriculum committee, and trained and on-boarded new adjunct faculty.
Her previous pedagogical appointments include serving nearly a decade as the program manager of Drexel's sport management program and admissions and financial aid counselor at the University of Pennsylvania Law School. In addition to her work in higher education, she also worked for a short time in an eBusiness start-up company doing training and client on-boarding.
Dr. Blackburn earned her Ed.D. in education leadership and management with a concentration in higher education, from Drexel University. She attained her Master of Science degree in education from the University of Pennsylvania and received her Bachelor of Arts degree in political science from Lehigh University.