An outlook for the hospitality industry for the rest of 2020
By: Steve Orbanek
First Published: November 24, 2020
Topics: Faculty, Feature Story, In the News, Research, STHM School, Tourism & Hospitality, U.S.-Asia Center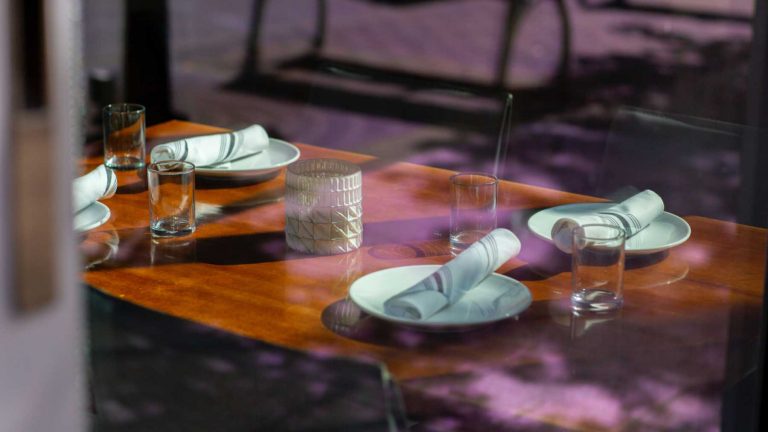 PHILADELPHIA, Nov. 20, 2020 — The warm summer months and the arrival of outside dining provided a lifeline for a dining and hospitality industry that has been hit immensely hard by the COVID-19 pandemic. But winter is almost here, and with cases spiking across the country, uncertainty once again surrounds the industry.
According to new research from faculty members in Temple University's School of Sport, Tourism and Hospitality Management (STHM) and the school's U.S.-Asia Center for Tourism and Hospitality Research, the road to recovery could still be a long one. In particular, the study shows that folks are particularly apprehensive with regard to indoor gatherings.
A research team led by Lu Lu, an assistant professor in the school, and Robert Li, professor and director of the center, recently conducted a national survey which explored US consumers' travel intentions and expectations for hospitality business post COVID-19. More than 1,200 questionnaires were collected as part of the survey, which took a close look at respondents' experiences, attitudes and future intentions with regard to traveling and visiting hospitality-related businesses for the remainder of 2020. STHM faculty members Laurie Wu, Yang Yang, Wesley Roehl and Lindsey Lee also helped lead the study.
The study is a follow-up to a related survey, which was published in June. 
"Hospitality-related businesses have been hit immensely hard by the pandemic. That's something that we have known since this all started," Lu said. "This survey is helpful, however, because it provides a potential outlook for the future, which can help businesses with regard to planning."
According to the survey, approximately 60-70% of respondents noted that they plan to visit the following businesses "much less than before" for the remainder of 2020:
Casual/mid-scale restaurants 

Beauty care, SPA, and fitness center 

Shopping malls

Getaway/weekend cruises (1-5 days) 

Meetings, conferences and conventions

Upscale/fine-dining restaurants

Theme parks and other outdoor entertainments

Week/month-long cruises (1-4 weeks)

Night clubs/bars

Indoor concerts/performance/movie theaters
If there is a specific type of business that could benefit during the remainder of 2020, it could be the fast food industry. In the study, 57.4% of respondents indicated that their levels of patronage to quick service restaurants will be "about the same" and "much more than before" for the rest of 2020 compared to the start of the pandemic.
"For quick service restaurants, interactions are both short and limited, so it makes sense that this would be an industry that could do well for the remainder of the year," Li said. 
"Quick service restaurants provide the convenience for daily consumption. Plus, they have already been equipped with advanced self-ordering technologies before COVID hit, which will serve them well to satisfy customers' needs post the pandemic," Lu added.
A broader look at the survey and its results are available here. For more information, contact Li at robertli@temple.edu or Lu at lu.lu0001@temple.edu. 
About the School of Sport, Tourism and Hospitality Management
Established in 1998, the School of Sport, Tourism and Hospitality Management (STHM) at Temple University has a distinguished tradition preparing leaders in the sport, recreation, tourism and hospitality industries. 
Thoroughly committed to providing student-centered education and professional development relevant to today's thriving sport, tourism and hospitality industry — STHM integrates applicable, real-world experience into the curriculum and classroom through its global network of industry partners and well-connected alumni network. Our award-winning faculty and cutting-edge research institutes engage in pioneering research, informing business practices and providing students with the knowledge and skills to succeed in these fast-growing industries. 
The School offers undergraduate degree programs in sport and recreation management and tourism and hospitality management; traditional graduate degree programs in sport business, and hospitality management; and two online graduate degree programs in executive sport business and travel and tourism. STHM also offers a PhD program in business administration with a concentration in tourism and sport.