Temple's School of Sport, Tourism and Hospitality Management enters partnership with sport industry leader Turnkey Intelligence
By: Courtney Kubitza
First Published: July 17, 2017
Topics: In the News, STHM School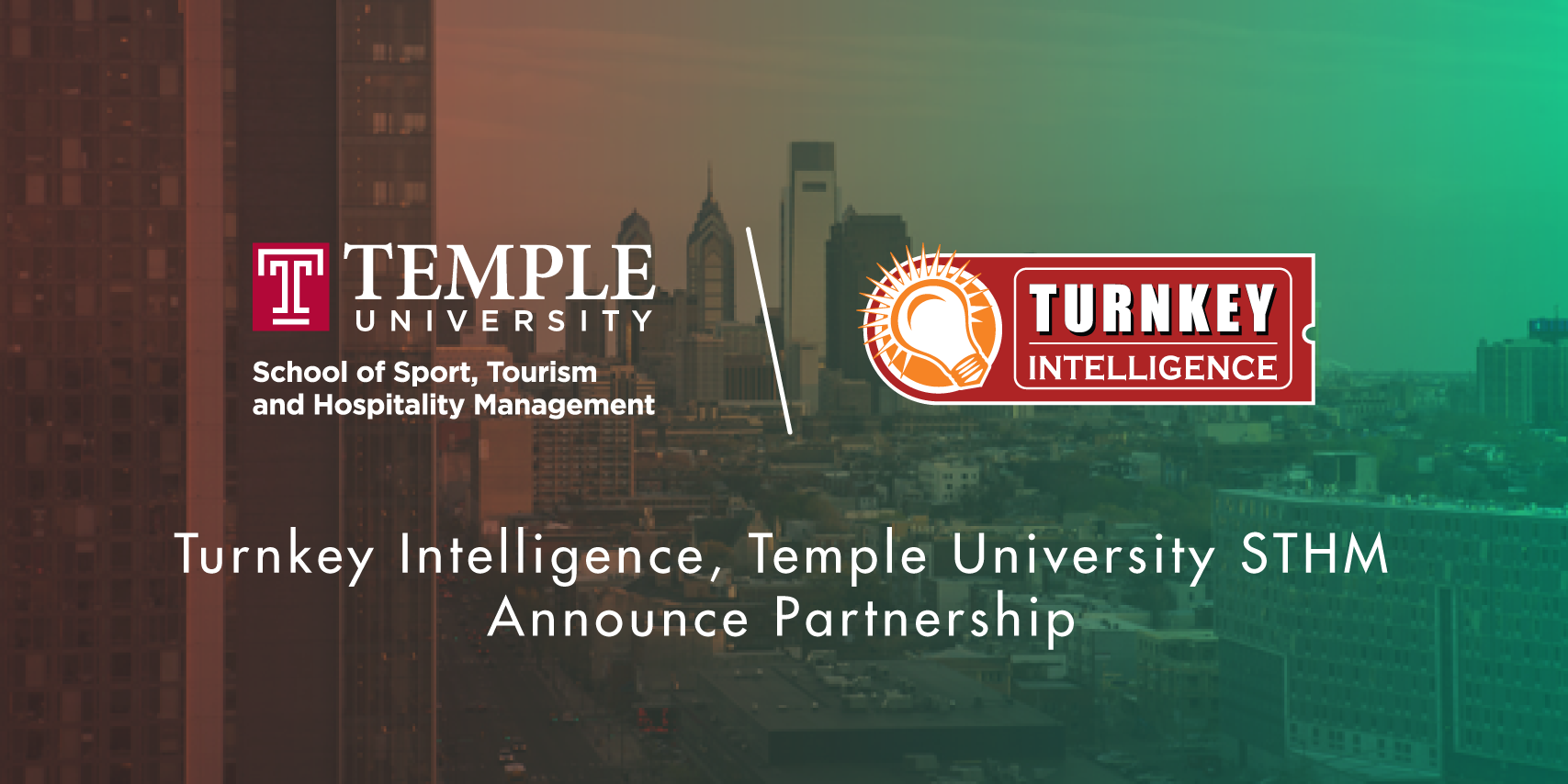 Temple University's School of Sport, Tourism and Hospitality Management (STHM) has partnered with Turnkey Intelligence to provide one-of-a-kind externship opportunities each year for its graduate students.
STHM's nationally ranked Master of Science program in Sport Business will place two students — one for the fall and spring semesters, respectively — within Turnkey's headquarters in Haddonfield, N.J. While there, STHM graduate students will gain exposure to all three aspects of Turnkey's elite market intelligence services: research operations, client management, and data science.
"We are proud to become Turnkey's exclusive academic partner," said STHM associate professor Dr. Joris Drayer, who will direct this externship program as part of STHM's concentration in analytics. "This mutually beneficial arrangement will afford our students the opportunity to gain exposure to industry-leading professionals and resources during their externships."
Founded in 1996, Turnkey provides market research and business intelligence for more than 250 properties, brands, and events nationally and globally, including the NFL; the NBA; NBC Sports; the New York City Marathon, and many more.
"It's exciting to announce this partnership with Temple and STHM," said Turnkey president Haynes Hendrickson. "From Day 1, the student-externs will bring a specialist's perspective, coupled with a specific motivation to join the sport and entertainment space in data analysis, market research, and intelligence. This partnership will extend beyond the students simply getting their feet wet, and we look forward to working with Temple and STHM for years to come."
STHM is a leading global provider of sport business and sport management education. The school's MS in Sport Business is ranked No. 7 in North America and No. 9 worldwide according to SportBusiness International. Less than a year ago, the school launched its Executive MS in Sport Business. The program, geared toward leading professionals in the field, is offered entirely online and melds sport-focused modules with components of the No. 1-ranked Online MBA program at Temple's Fox School of Business.
---
About STHM
Founded in 1998, Temple University's School of Sport, Tourism and Hospitality Management is the Philadelphia region's largest provider of sport, recreation, tourism, and hospitality management education. Uniquely positioned in Philadelphia, the second-largest city on the East Coast of the United States, STHM offers its students access to five major sport franchises, more than 80 college athletic programs, world-class sport venues, and one of the nation's largest parks and recreation departments. STHM is also home to the Sport Industry Research Center, which provides opportunities for academics, students, and practitioners to explore the potential of sport's impact on communities.
About Turnkey Intelligence
As the sports and entertainment industry's leading provider of market intelligence tools and services, Turnkey Intelligence (TI) has spent 25 years helping brands and properties make better business decisions. The company's offerings range from full service custom research (including study design, fielding, reporting, and analysis) to cloud-based data technology (the Audience Portal, a collection of self-service analytical tools). More than 250 properties, brands, events, and agencies rely on TI products and services each year to sell and market smarter. To learn more about TI, visit TurnkeyIntelligence.com.
---