Temple University's STHM partners with Saxbys to open experiential-learning cafe
By: Jamie Cann
First Published: January 17, 2018
Topics: In the News, STHM School, Student Stories, Tourism & Hospitality
Temple University's School of Sport, Tourism and Hospitality Management (STHM) is bringing more than fresh coffee to Speakman Hall. It's also offering experiential-learning opportunities to students from across the university.
STHM's ongoing partnership with Saxbys has brought the Philadelphia-based company's trailblazing Experiential Learning Program (ELP) to Main Campus, with a new café opening this week in Speakman Hall.
STHM senior Julia Maass is leading the student-run Saxbys as its Café Executive Officer, or CEO. A tourism and hospitality management major, she will lead the café's staff of 60 students from Temple's 17 schools and colleges, and manage the location's operations and business functions.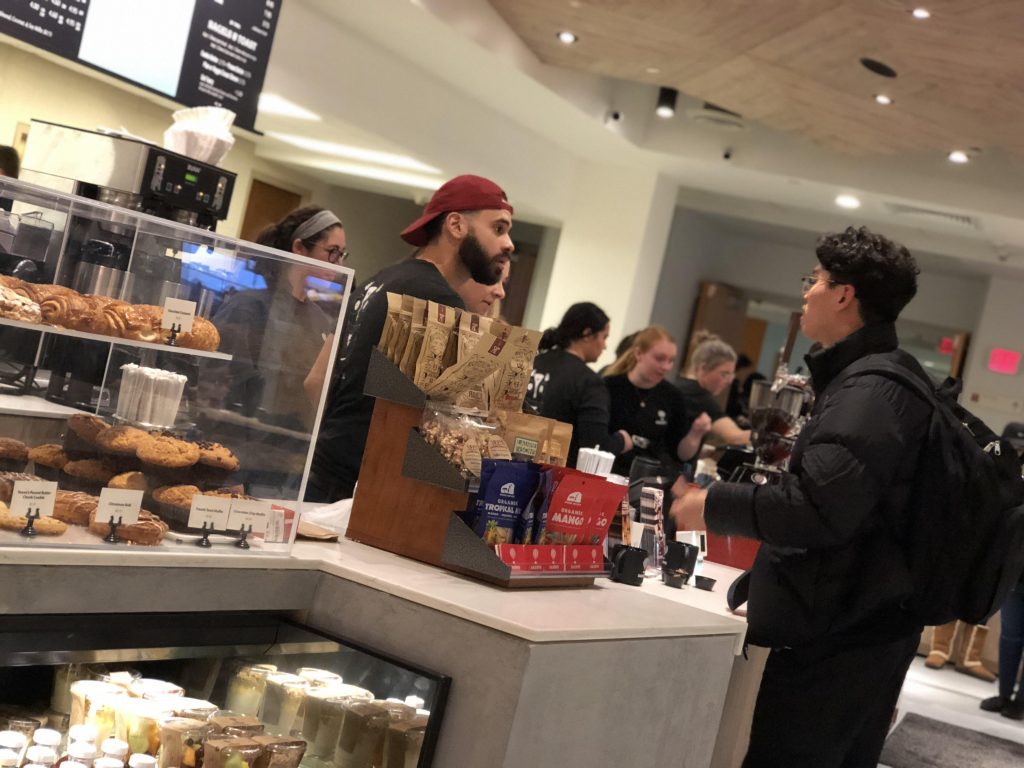 "Our Experiential Learning Program serves as adjunct to the incredible learning experiences students get in the class room by giving them a platform to apply their skills in a real business," said Nick Bayer, Saxbys Founder and CEO. "We've always a had a special connection to Temple. This cafe will serve as a cornerstone for student engagement, collaboration and entrepreneurship."
"We are proud to partner with Saxbys in bringing a café to Temple University's Speakman Hall and the School of Sport, Tourism and Hospitality Management," said Dr. Jeremy Jordan, Associate Dean at Temple University's STHM. "The opening of the STHM café will provide experiential learning opportunities for our Café Executive Officers and students, as well as those from all of Temple's 17 schools and colleges. It also will support and reinforce the highly ranked hospitality management education we provide at our school."
The café, which will operate seven days a week, is located at 1810 N. 13th Street in Speakman Hall.