Temple University's 2019 Student Commencement Speaker Finds Her Fit Creating Authentic Experiences
By: Courtney Kubitza
First Published: May 9, 2019
Topics: STHM School, Student Stories, Tourism & Hospitality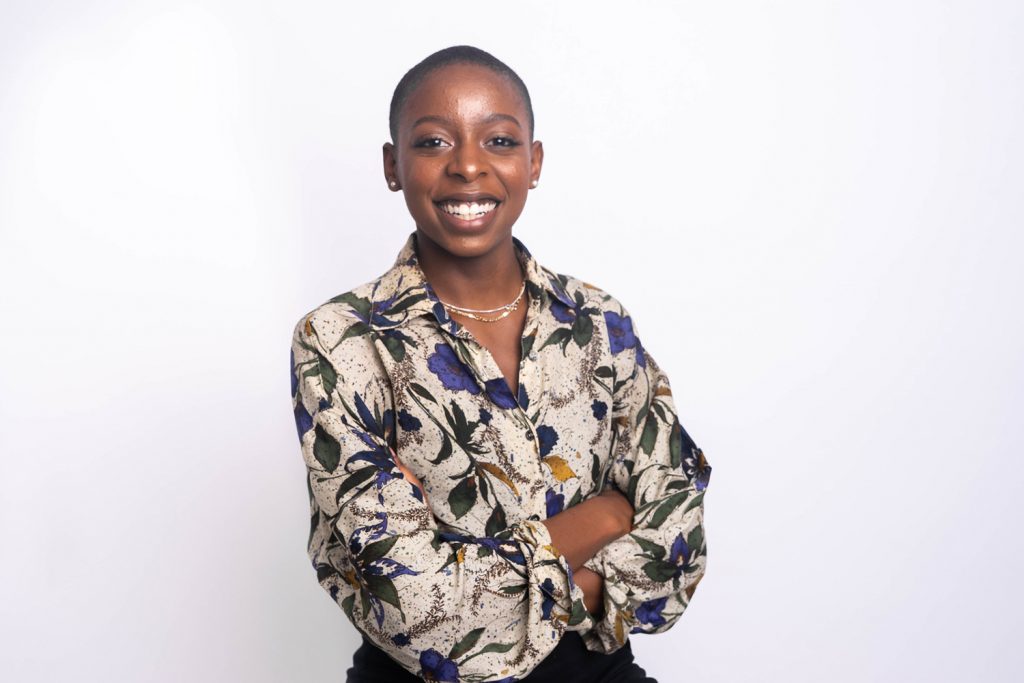 On May 9, 2019, more than 9,000 Temple University students will gather with fellow students, family and friends for the 132nd University Commencement Ceremony. For most graduating students, the ceremony is easy—listen to a few speeches, grab your diploma, move the tassel and you're done. But, for one senior from the School of Sport, Tourism and Hospitality Management (STHM), the ceremony will bring a little more responsibility.
Vanessa Gabrielle Chandler, a 2019 graduate of the bachelor of science in tourism and hospitality management program, has been selected as this year's student commencement speaker. Well prepared for this moment, Vanessa is excited to inspire and motivate people at this year's ceremony.  
Finding Her Fit
Like many high school seniors, Vanessa reflects back on her time at Norristown Area High School, where she began searching and touring colleges. The atmosphere and location of Temple University was an easy fit and the former business major entered the school studying at the Fox School of Business.
"I knew I liked business but throughout my freshman year, I felt like I hadn't found my fit in terms of my major and what I was studying. Once I transferred into STHM my sophomore year, I knew I found my home and the place that I belonged at Temple," says Vanessa.
The small class size, personal attention from staff and faculty, and learning opportunities opened Vanessa up to a world of hospitality and event management that she had never experienced before. Throughout her years with the school, Vanessa dove into the exciting world of hospitality through classroom teachings, learnings from faculty experience and internships. From small gatherings to a c-suite level Diversity and Inclusion Conference attended by over 300 industry professionals, Vanessa discovered her passion for creating authentic spaces for people to commune and exchange ideas through planning and executing these events. "I love creating experiences for people. I love creating spaces where people can gather and commune with one another. To be able to create an experience that people will remember for the rest of their life—it's incredible. If I could choose one area to work for the rest of my career it would be events."
Looking Ahead
As she prepares for her speech at both the University Commencement Ceremony and the STHM Graduation Ceremony, Vanessa shares her excitement and anticipation for the road ahead. "It's humbling to know that people believe in me and really see the message and vision in my speech to select me for this opportunity."  
Among the highest distinctions from the university, the student commencement speaker is a proud tradition of Temple University that offers one graduating senior an opportunity to address all graduates at the Main Campus University Commencement in May. Keeping her final speech under wraps until the big day, Vanessa says her goal is to inspire and motivate other students as they transition to the next step in their lives. "I want everyone to know that even though you're nervous about the next stage, if you stay on the path and true to yourself, you're going to find your purpose."
A natural-born hospitality leader with a knack for planning and organizing, we're excited to see Vanessa shine on the graduation stage and beyond, as she follows her passion in event management, wherever it may take her. Congratulations to Vanessa and the Class of 2019!