Moonsup Hyun, STHM's newest instructor, is a rising star in sports analytical research
By: Dylan Coyle
First Published: September 24, 2020
Topics: Faculty, SIRC, Sport, STHM School
Moonsup Hyun, instructor in the School of Sport, Tourism and Hospitality Management (STHM), is one of the newest faculty members to join the nest at Temple University.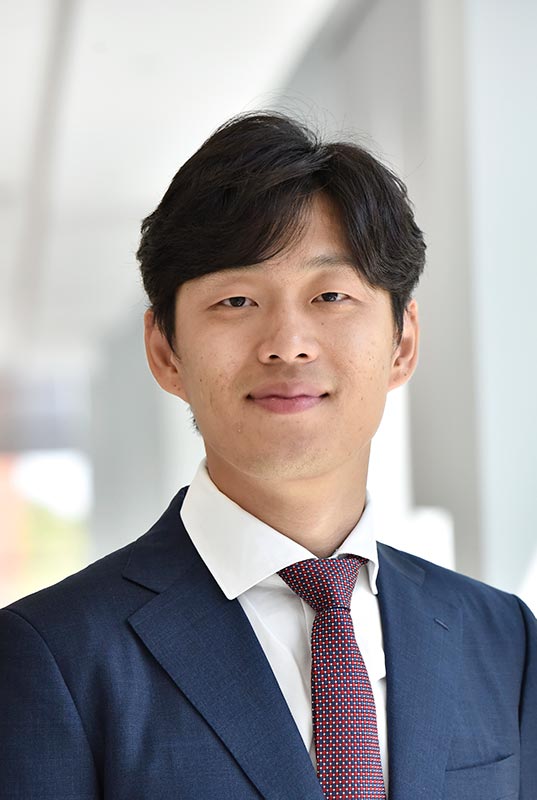 Hyun's research interests include sport and business analytics, behavioral economics in sport and sports fan and participant behavior. His work has been published in prestigious journals such as Sport Management Review, Managing Sport and Leisure and the Journal of Sport Management. He has presented his work at conferences such as the North American Society for Sport Management (NASSM), the Sport Marketing Association (SMA) and the Academy of Leisure Sciences (TALS). In addition, he was the finalist for the 2020 NASSM Student Research Competition.
"I have loved sports since I was very young," he said. "I always thought that sports was just a hobby, not a job. I don't think I allowed my mind to think I could work in the sports industry."
Hyun grew up in South Korea, receiving his BS in human ecology with a minor in economics at Yonsei University and a MS in sport management from Seoul National University. He originally worked in international sales and marketing for Samsung, and although he was successful in his work, it wasn't his passion.
"Because of that job," Hyun said, "I thought a lot about my dreams and what I wanted to do. Sports were the first thing that came to my mind. Back then, I had no idea what sports management was, what sports analytics was. But I just wanted to try."
Hyun came to the U.S. to work towards receiving his PhD in business administration from the Fox School, which he achieved in May with receiving a Dissertation Completion Grant from Temple.
Hyun wanted to attend and ultimately work at Temple because he feels that STHM's strong connection to the Fox School offers a huge advantage.
"There are a lot of opportunities to collaborate with people in the Fox School of Business," Hyun said. "Students can take a lot of business classes as well as sport management classes from great scholars in STHM and Fox."
He believes that the connection between sports analytics and marketing is stronger than most people think.
"Broadly speaking, sports analytics has two parts," Hyun said. "First is the sports analytics that many people think of, like statistics in games, and the second part is how can sports teams attract more fans and how they can make more money."
Simple statistics, like shooting percentage in basketball or batting average in baseball, can provide great insights for not just coaches and general managers but also sports marketers. Advanced statistics, like true shooting percentage in basketball and corsi for percentage in hockey, provide better insight. They provide teams an opportunity to make more money and better decisions.
"The most important thing about the insights from sports analytics is that it will help teams win a game," he said. "The Houston Rockets are a good example of using sport analytics like True Shooting Percentage to maximize wins and ultimately grow as one of the most valuable teams in the NBA."
Growing up in South Korea, Hyun passionately watched South Korean Manchester United soccer star Park Ji-sung tear up opposing center backs and midfielders. He never would have thought that sports could eventually be his career, too.
"The initial reason why I came to academia is that I love research. I enjoy it. At the same time, I really want to be a good teacher. I like teaching students, I like interacting with my students. I really want my students to be prepared for their future career."