STHM's MS in Sport Business program earns top-10 ranking
By: Jamie Cann
First Published: July 1, 2016
Topics: Connections, Faculty and Curriculum, In the News, STHM School
The Master of Science degree program in Sport Business at Temple University's School of Sport, Tourism, and Hospitality Management (STHM) is considered among the best of its kind in the world.
The graduate-degree program has earned a No. 10 North American ranking and a No. 11 global ranking from SportBusiness International.
SportBusiness International published its rankings of postgraduate sport business programs within its July 2016 edition. After polling alumni respondents, the publication ranked sport business programs based upon: job-placement rate within three months of graduation; student satisfaction; enrollment demographics; average salary within three years of graduation; and quality of teaching satisfaction, among other criteria.
"We are proud to have been ranked among the nation's premier providers of graduate education in sport business by SportBusiness International," said Associate Dean Dr. Aubrey Kent. "In delivering a robust curriculum and offering real-world, experiential learning opportunities, STHM prepares its students to enter and lead in their respective fields."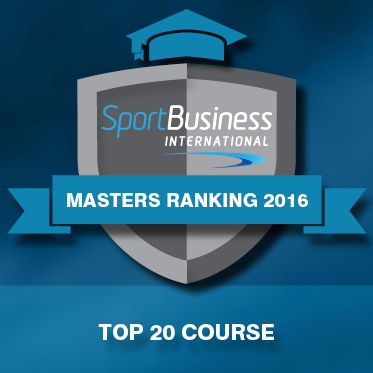 Temple's MS in Sport Business program prepares graduates for high-level management careers in one of the largest industries in the United States. The program, which can be completed in two years, affords students four distinct areas in which to pursue a concentration: athletic administration; recreation and event management; sport analytics; and sport marketing and promotions.
The program is the Philadelphia region's largest provider of management- and executive-level employees in sport and recreation. Graduates of the MS in Sport Business program have achieved professional placement in pro and college sport, recreation, event management, venue management, sport analytics, and sales, marketing, and promotion.
Founded in 1998, STHM is the Philadelphia region's largest provider of sport, recreation, tourism, and hospitality management education. Uniquely positioned in Philadelphia, the second-largest city on the East Coast of the United States, STHM affords its students access to five major sport franchises, more than 80 college athletic programs, world-class sport venues, and one of the nation's largest parks and recreation departments.
Also, STHM is home to the Sport Industry Research Center, which provides opportunities for academics, students, and practitioners to explore the potential of sport's impact on communities.