STHM student selected for exclusive Manhattan Sport Business Academy
By: Jamie Cann
First Published: October 19, 2016
Topics: Connections, In the News, STHM School, Student Showcase, Student Stories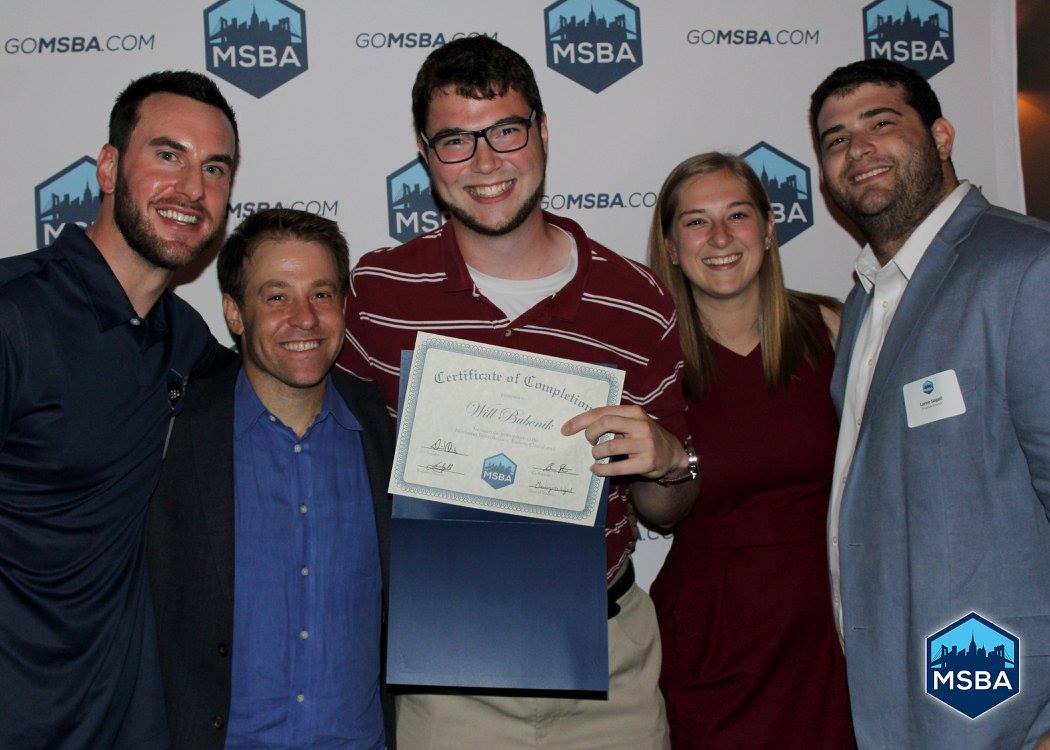 Will Bubenik spent a majority of his summer living in New York City, touring historic venues, and meeting high-profile executives in his eventual line of work. He has a spontaneous Google search to thank for it.
Bubenik, a junior at Temple University's School of Sport, Tourism and Hospitality Management (STHM), participated in the Manhattan Sports Business Academy (MSBA). The eight-week immersion program annually welcomes 25 students worldwide who are pursuing careers in sport business.
"I wanted to be creative and try something new," Bubenik said, "so I typed into Google, 'How to get my foot in the door in the sport business industry,' and a Forbes article popped up about the Manhattan Sports Business Academy.
"It sounds cliché, but it led to the best summer of my life."
At MSBA 2016, Bubenik aligned with three mentors at varying stages of their careers. He interned by day, and attended sport business-centered workshops by night. Given his future career pursuits, the MSBA helped Bubenik secure a business development intern position with Krossover, a game film and data analysis company. Bubenik described the internship as "all-encompassing," as he provided international research that impacted their bottom line and supported their partnerships with the American Athletic Union (AAU) and Nike.
"It was rewarding to see my work make an impact," he said.
After his daily internship work, Bubenik and 24 other sport business students attended nightly activities that ran the gamut from guest-speaking engagements, visits to famous sport venues, and professional-development workshops. Academy tours included stops at Madison Square Garden, and the sport-league headquarters of the NBA, NFL, MLS, and Major League Baseball.
Bubenik said he valued the MSBA's approach to networking. The academy provides each participant with three mentors, based upon his responses to a career-goals survey he completed before arriving in New York.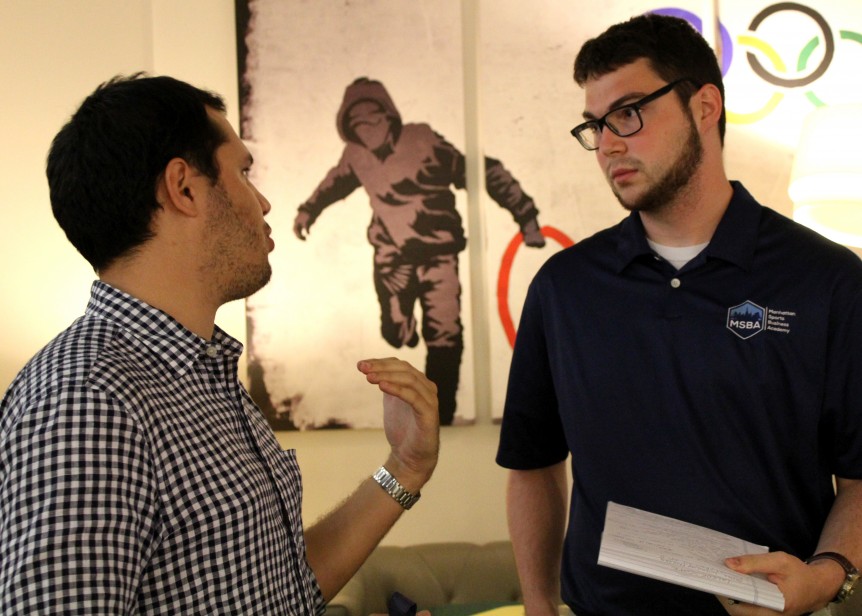 "I had an alum advisor who had already been through the program, a junior mentor who was just getting started professionally, and a senior mentor who has been established for more than 10 years in the industry," Bubenik said.
The end result, Bubenik said, was confirmed that he would like to pursue a career in which basketball, analytics, and entrepreneurship intersect. That's why Bubenik, in Fall 2016, enrolled in a Temple course taught by Fox School of Business professor Dwight Carey called, "Ready, Fire, Aim: Launch a Micro-Venture in 100 Days." At the course's conclusion, Bubenik had developed a prototype for what he calls WaBu Wearables, which could track the real-time statistics of a basketball player.
"I know, deep down, that my heart is leaning toward being an entrepreneur in sport business, and using sport to make a difference in peoples' lives," said Bubenik, who is STHM's only student who is pursuing a minor in Entrepreneurship and Innovation Management. "That's why the most-interesting aspect of participating in the academy was meeting the next generation of sport leaders who are my age."
"Will has proven that he's a self-starter," said Dr. Joseph Mahan, Associate Professor and Chair of STHM's Sport and Recreation Management department. "I'm glad he had the opportunity to participate in this summer academy, because he is a great representative of Temple University and STHM."
Interested students can apply for the 2017 MSBA program at gomsba.com. MSBA program director Lorne Segall will visit Temple University for a Nov. 14 information session in Alter Hall 746. The session, which runs from 4-7 p.m., is open to all STHM Sport and Recreation Management students through their respective professional organizations.