STHM Alumnus Ray Sheehan Launches All Star Beer Festival
By: Jamie Cann
First Published: October 1, 2018
Topics: Alumni, Alumni Stories, STHM School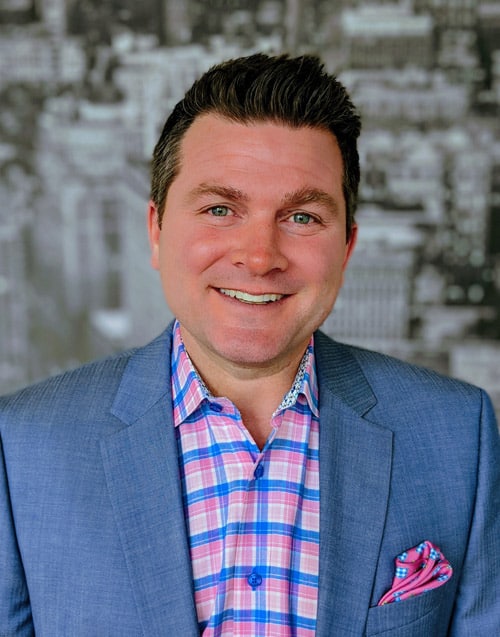 When Ray Sheehan sat in the office of Jeffrey Montague, co-founder of the School of Sport, Tourism and Hospitality Management (STHM), and was asked, "So, what do you want to do?" Sheehan answered frankly, "I like to throw parties." Today, Sheehan is a beacon of special events in Philadelphia as a partner of Cities2Night.com, founder of the All-Star Craft Beer, Wine and Cocktail Festival and president of advertising and marketing agency, Nylon. Sheehan's illustrious career grew thanks to his entrepreneurial instincts and ability to see the future in the power of social media marketing. But it all began when Sheehan joined STHM.
Making Waves From the Beginning
Sheehan's first big break came in the early 2000's during his college years at STHM. The Center for Student Professional Development connected him with an internship at the philly-based Banyan Productions—a company known for developing reality TV content for TLC including Trading Spaces. He was assigned to a show called A Dating Story where his primary duty was canvassing for fresh talent. Sheehan was already experienced in the world of promotions with his company after spending time with Area609Promotions—a Philadelphia- and South Jersey-based nightlife production company—and found his methods translated into the TV world.
"I really wanted to make waves" Sheehan explains, " so I came up with the idea of doing a Singles Mingle. I organized an event and contacted all the local [Philly] radio stations asking them to tell their listeners to come out and get a chance to appear on a new TV show." The success of the event was exponential and had people talking. When club and radio promoters contacted Banyan to meet the event's organizer, their jaws dropped when they learned an intern was behind it all. The many layers that exist between promoting nightlife events whet Sheehan's appetite for marketing and advertising and after two years in television production, he set his sights on the next big forefront of marketing, social media.
In its advent, social media was not the marketing/advertising staple it is today. Sheehan saw the growing potential of these sites as a means to directly engage with an audience and created an account for people who liked entertainment and nightlife. This account quickly gained momentum and collaborations with local bars, restaurants, clubs as well as national brands began to form. By 2005, Sheehan fully moved into the marketing and advertising world, partnering with Brian Nagele at Cities2Night.com as Vice President and Managing Partner. Cities2Night started with one city, but quickly grew to 7 and now is live in 18 U.S. cities, plus Portugal and Toronto.
Raising the Bar on Special Events and Nightlife Marketing
The momentum of Sheehan's career continues to this day. In addition to his main role as a Senior Manager at Nylon, a full-service marketing and advertising agency, overseeing a homegrown team mostly of Temple Owls, he is running dozens of social media accounts and sites focused on nightlife as well as creating special events including the very successful All-Star Craft Beer, Wine and Cocktail Festival.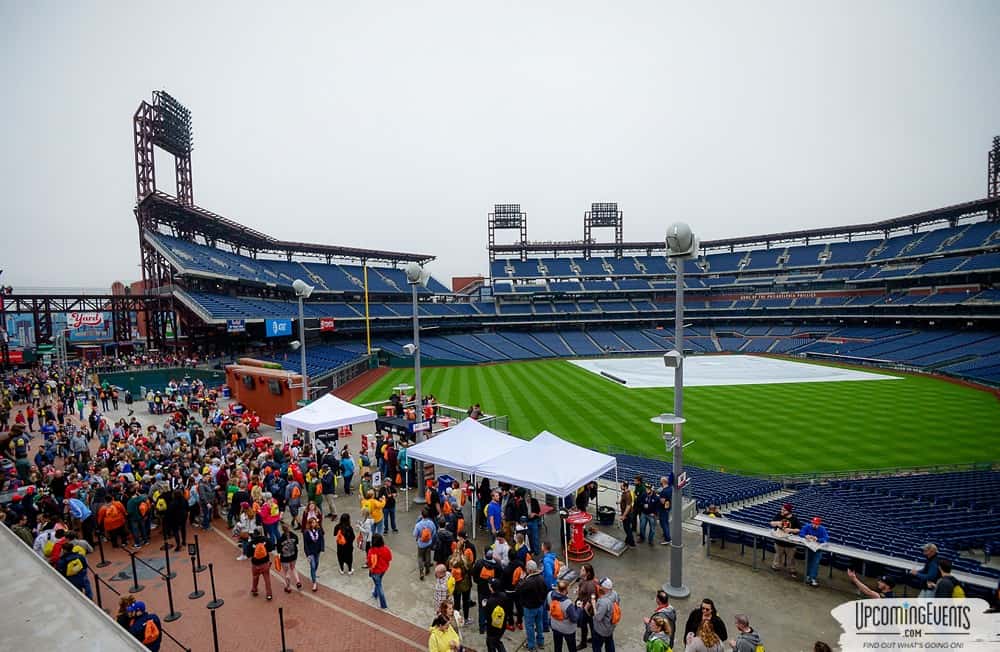 The idea behind the All-Star Craft Beer, Wine and Cocktail Festival is the culmination of a series of smaller, similar fringe events had begun to outgrow the spaces being used. Sheehan and his team knew they had to do something big in order to take their smaller beer, wine and cocktail festivals to the next level. They considered many of the larger venues in the Philadelphia such as Penns Landing and the Wells Fargo Center, but one just felt like it had the right vibe for this type of festival—Citizens Bank Park.
Partnering with Citizens Bank Park meant that the All-Star Craft Beer, Wine and Cocktail Festival could offer something previous venues could not—a unique experience. Typically, beer, wine and cocktail festivals are held in smaller four-room spaces where attendees could wander and experience different vendors. Citizens Bank Park opened the door to so many more exciting experiential opportunities like walking the bases and taking selfies in the dugout as well as more practical benefits like easy accessibility from public transit and free parking. Sheehan was even able to include the branding in cross promotions with the Philadelphia Phillies themselves. For every single ticket purchased for the All-Star Craft Beer, Wine and Cocktail Festival, the recipient would receive a voucher for two tickets to see the Phillies.
The Philadelphia edition of the All-Star Craft Beer, Wine and Cocktail Festival saw so much success that Pittsburgh welcomed the festival to their city. When faced with extending from simply being a Philly event, Sheehan shared the importance of incorporating a city's personality and local beer and wine scene into the event. The Pittsburgh event included the well-known black and yellow color palette and invited local vendors like Iron City Beer to participate. He wanted to give Pittsburgh a sense of the familiar paired with a few outside sources of products in order to give them a unique experience. "You can't have an ego when you're building a national brand. Flexibility is key." Sheehan's future plans will involve more ballparks across the U.S.
When it comes to experiences, Sheehan has an uncanny ability to make them unforgettable. But he attributes his success through the years to STHM and the internship that started it all. "I wouldn't be where I am today without the School of Sport, Tourism and Hospitality Management. Anyone who is interested in working within this space should show up to school and get involved with as many internships, clubs, activities and volunteer organizations as humanly possible. You'll get a ton of experience and the ability to network with amazing people across Philadelphia and the world—Owls are everywhere."
For more news and stories, follow STHM on Facebook, Instagram, Twitter, and Linkedin.