STHM alumnus lays groundwork in potential launch of Las Vegas hockey franchise
By: Courtney Kubitza
First Published: April 8, 2016
Topics: Alumni Stories, In the News, STHM School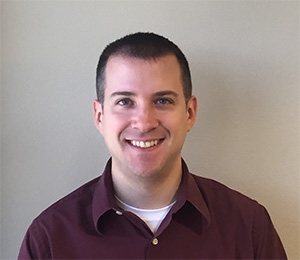 During his youth, School of Tourism and Hospitality Management alumnus Rick Olivieri moved between Washington D.C. and Italy, as his father was stationed overseas for government work.
That's why Olivieri's eight-month relocation to Las Vegas wasn't a big deal.
Olivieri, who in 2004 earned a degree in Sport and Recreation Management from STHM, traveled to Las Vegas in February 2015 to work with Black Knight Sports and Entertainment on potentially landing the city an expansion National Hockey League (NHL) franchise. The franchise, if approved, would become the first major league sports team in the city's history.
After receiving a Master's degree from Florida State University in 2005, Olivieri moved back to Washington. There, he earned the opportunity to work for the NHL's Washington Capitals. He started with the team as an account manager and, after three years, was promoted to director of guest services. With roughly 5,500 season ticket accounts to manage, he watched his department grow from three account executives to 10.
"We were very proactive, which is important in season-ticket member retention," Olivieri said. "We were doing regular happy hours, a meet the team party every year, created a loyalty program. It kept us busy and was a lot of fun."
After finishing a business development project with an in-venue video mapping solutions company, a former client from the Capitals reached out and asked if he was interested in a new project in Las Vegas. Within two weeks of that conversation, Olivieri had moved to Las Vegas and was assisting in sales for the early steps of starting a hockey franchise in the Sin City.
"It was a leap of faith," Olivieri said. "In the sports industry you have to be able to move and be willing to take risks for an opportunity. For me, I had a background in hockey, so I was attracted to what was a really unique project."
Dr. Aubrey Kent, Chair and Professor at STHM, first met Olivieri at FSU, when Kent served as the director and graduate coordinator of the university's sport management program.
"I think that it is second nature to most Temple graduates to be entrepreneurial, hardworking, confident, and in control of their own destiny," Kent said. "That is what Rick embodies. He knows what he wants and he will go out of his way to make sure he is on that path."
The project launched in February 2015 as a full-season-ticket deposit campaign. Olivieri and his colleagues sought deposits from fans for what could possibly be a 2017-18 inaugural season. With no guarantee of a franchise being awarded, it required a lot of faith from Las Vegas residents. Olivieri and the group would host sales meetings in restaurants, area bars, nightclubs on the Strip, and local hockey rinks. The NHL gave the team a target goal to receive 10,000 season-ticket deposits. Within the first three months, the non-existent hockey team had exceeded its goal and had achieved 11,500 deposits.
"We wanted to show the NHL that there would be a fan base committed to the team for more than one year, and I think we accomplished that goal," Olivieri said.
The expansion application for the franchise team was submitted to the NHL in June 2015. Quebec also submitted a proposal and the NHL can commit to both teams, one, or none at all, Olivieri said. He added that the NHL hopes to make a decision in June 2016.
Black Knights Sports and Entertainment is interested in keeping Olivieri on board, if the franchise comes to fruition.
"I learned a lot about how a community can rally behind an effort like that," Olivieri said. "Working to create a roadmap on how to build support for a new franchise in a community was an incredible sports business experience for me."