STHM Alumni Association Celebrates Homecoming with Two Special Events
By: Courtney Kubitza
First Published: October 23, 2017
Topics: Alumni, Alumni Stories, In the News, STHM School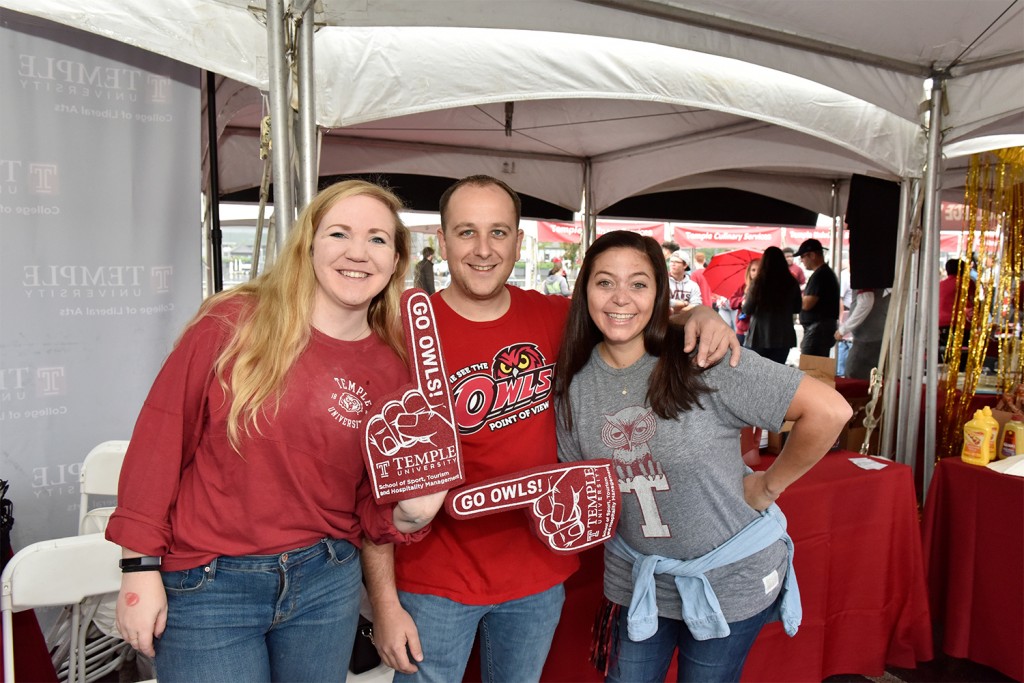 Alumni of the School of Sport, Tourism and Hospitality Management (STHM) were out in full force for Temple University's Homecoming — kicking off the weekend at a networking happy hour on Friday and gathering at the STHM Alumni Association tailgate prior to Saturday's football game at Lincoln Financial Field. These events are part of the STHM Alumni Association's efforts to build lasting relationships with alumni and provide opportunities for them to stay connected with peers, faculty and staff.
The celebrations kicked off Friday night with a networking happy hour at City Tap House. The more than 60 alumni in attendance were able to reconnect with fellow alumni, current faculty and staff, including STHM's new Associate Dean, Dr. Jeremy Jordan.
The STHM Alumni Association tailgate prior to the Temple Owls verse the University of Connecticut Huskies football game featured food, refreshments, STHM branded giveaways and a chance to win a 50/50 raffle, with the proceeds going to the STHM Alumni Association Scholarship Fund. STHM alumnus, Aaron Tyson (BS'15), was the big winner of the raffle and donated half of his winnings back to the scholarship. View photos from the tailgate on the STHM Facebook Page.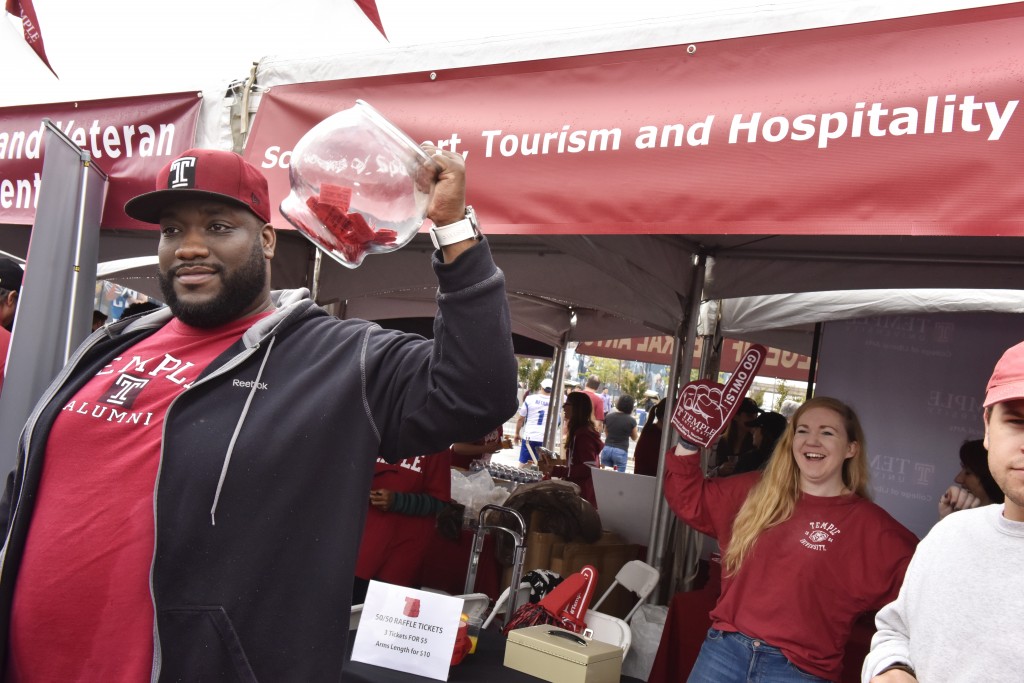 This was the sixth year that STHM has participated in the University's Tailgate Row, which gets bigger and better each year. "Homecoming is a celebration of school spirit and pride, as well as a chance for alumni to reconnect," said Kathe Archibald, Director of Development and Alumni Relations at STHM. "Through events like these, we are able to catch up with our best ambassadors, our alumni, and hear about their accomplishments and careers."
The goal of the STHM Alumni Association is to grow the school's alumni community through networking opportunities, fundraising events and professional development. With a 13-member board of directors, the association understands the importance the alumni play in the continued success of the school.
The next gathering of STHM Alumni will be at a reception in New York City on November 14, 2017, followed by the annual STHM Alumni Association holiday party on December 7th, 2017, at the Courtyard Marriott Downtown.
To learn more about the STHM Alumni Association and how to support STHM, please visit the alumni section of the STHM website.
---