Speakman Hall to Undergo a Major Facelift
By: Courtney Kubitza
First Published: November 17, 2017
Topics: In the News, STHM School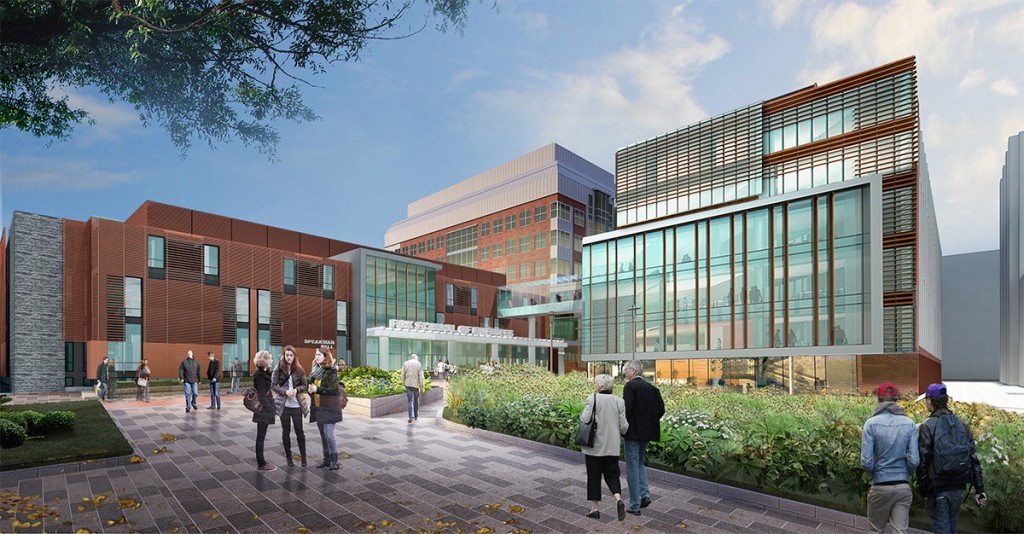 Speakman Hall, the home of the School of Sport, Tourism and Hospitality Management (STHM) at Temple University, is undergoing building-wide renovations. The project involves the re-cladding of Speakman Hall's exterior, installing new windows and developing a grand entrance on the 13th street side of the building, which will also include greener landscaping. External projects are set to be completed by the end of spring 2018 while interior renovations will be ongoing.
"The idea is to make it look like a five-star hospitality space," said Aubrey Kent, Senior Associate Dean of Faculty Affairs for the Fox School of Business and the School of Sport, Tourism and Hospitality Management. "When you walk into the updated building, you will know that you're walking into the school of hospitality."
Renderings of the interior renovated space depict a dedicated entryway complete with mirrored stairwells and impressive light fixtures. Large wooden doors will provide access to the first floor classrooms, career center and dean's offices. Additionally, the first floor will house the new student-run Saxby's café set to open this fall. A few floors up, an impressive glass skywalk will connect Speakman Hall to 1810 Liacouras Walk, recently acquired by the Fox School of Business, for safer and more efficient transfer of students and technologies between buildings.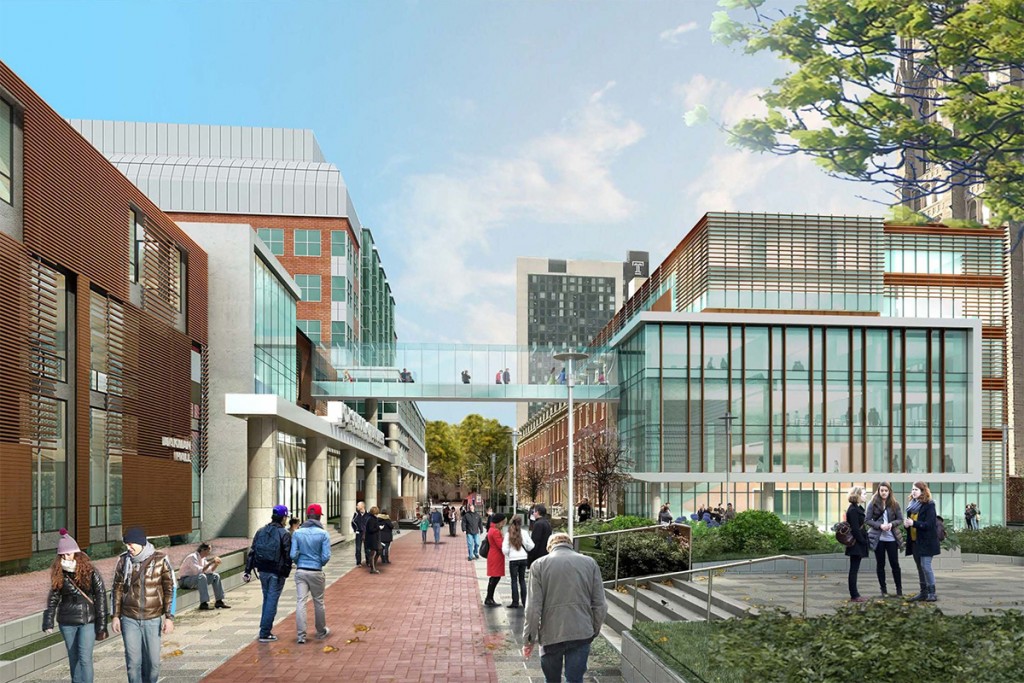 The renovations coincide with the 20th anniversary of STHM and will provide a state-of-the-art space for one of the nation's top educators in sport, tourism and hospitality management. As one of the driving forces of Temple's momentum, the school continues to strive for excellence to reflect that of its students, faculty and staff.
"Our students, alumni, faculty and staff are consistently pushing the envelope and producing amazing results," noted Jeremy Jordan, Associate Dean of STHM. "Our desire is to provide a physical space that mirrors the accomplishments of our constituents."
---