School of Tourism and Hospitality Management at Temple University announces change to name
By: Jamie Cann
First Published: May 11, 2016
Topics: Connections, Faculty and Curriculum, In the News, STHM School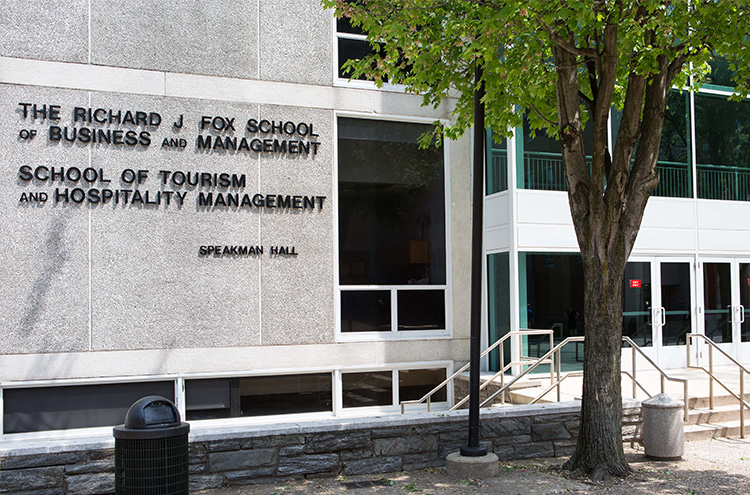 The School of Tourism and Hospitality Management (STHM) at Temple University has been rebranded as the School of Sport, Tourism, and Hospitality Management, undergoing a name change for the first time since the school's founding in 1998.
Temple University's Board of Trustees voted May 10 to approve the school's motion for rebranding, effective July 1. The name change reflects the school's student population, as Sport and Recreation Management students at the undergraduate and graduate levels comprise a slight majority of STHM's total enrollment. Also, the school will retain its STHM acronym.
"As we developed a plan to appropriately rebrand our school, it became apparent that we must find a creative way to best position ourselves for the future, while also honoring our storied past," said Dr. Elizabeth H. Barber, the school's Associate Dean. "Our school was founded as STHM. We have attained national rankings, achieved international renown, hired award-winning faculty, and educated industry-leading students as STHM. Those letters are synonymous with success at every level, and it was critical to our rebranding process that we preserve this acronym."
Temple University's Board of Trustees also approved the creation of a Department of Sport and Recreation Management within the school. The newly established department joins the existing Department of Tourism and Hospitality Management, both of which house 12 to 13 full-time faculty members and an average of 500 students.
STHM is the largest provider of sport, recreation, tourism, and hospitality management education in the Philadelphia region, and an international model for innovative teaching and research. Its comprehensive programs and research institute, the Sport Industry Research Center, are among the nation's best. Ninety percent of its students achieve employment within 90 days of graduation, and 100 percent of its students earn placement in competitive and fast-paced internship experiences.