Rachel Rocha's Latina Identity Inspired a Career in Sport Business
By: Sarah Weitzman
First Published: June 28, 2023
Topics: Alumni, Sport, STHM School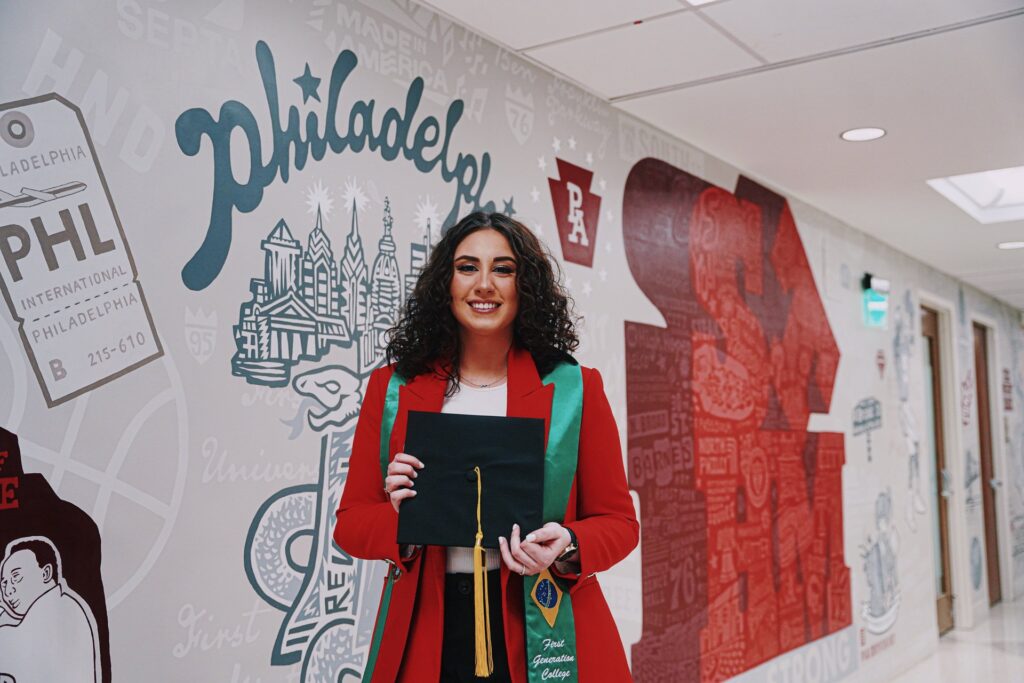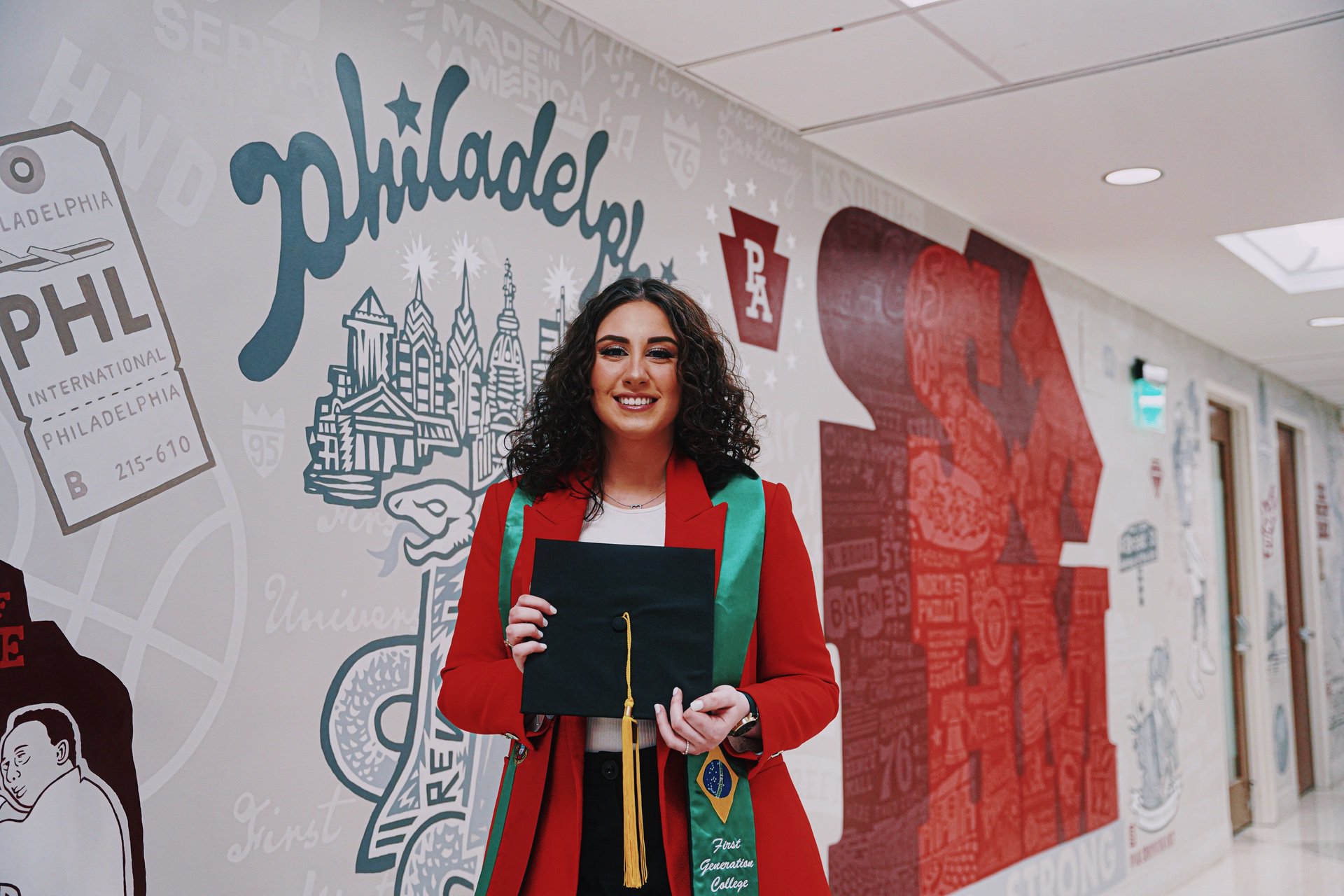 Rachel Rocha, MS '23, is making an impact through the sports business industry.
In the two years it took her to earn her master's degree in sport business at the School of Sport Tourism and Hospitality Management (STHM), she has worked with organizations in the NBA and NFL including the Philadelphia Eagles.
Her motivation to accomplish such an impressive feat in a male-dominated industry? She wants to be a representative for her Latin community.
Both of Rocha's parents are immigrants; her dad is from Portugal and her mom from Brazil.
"We were primarily raised on Brazilian and Portuguese roots, it wasn't that traditional American culture, even though I grew up here and was the first one born here," Rocha says.
Her Brazilian and Portuguese household made it hard to fit in with the predominantly white families in her elementary school. This led her to reject her Latin roots.
"When I was younger, I didn't embrace my culture as much," Rocha says. "I had an identity crisis, and I just felt different from my friends at that school."
But as she learned more about her culture, Rocha realized that her Latin heritage was not something to feel discouraged by, but to embrace. It is now an integral part of her personal and professional identity.
Rocha received her Master of Science in sport business at the School of Sport, Tourism and Hospitality Management (STHM) at Temple University. It was here that she learned ways to advocate for more representation of her community in the sports business industry.
"I was super passionate about getting involved and helping my community but I didn't really realize that I could have a potential career where I can mix my passion for community work and sport," Rocha says.
Prior to attending STHM, Rocha played soccer for St. Joseph's College in Brooklyn, N.Y., where she earned her bachelor's degree in marketing.
Through playing collegiate-level soccer, she realized how important accessibility to sports is for minority communities.
"Latin and Hispanics are the biggest ethnic minority group here in the United States, and there's just not enough focus put into them," Rocha says.
Her research examines ways to increase opportunities and representation for Latin and Hispanic people through Major League Soccer (MLS), a sport beloved by Hispanic and Latin American countries around the world.
"A game such as soccer is a huge staple in Latin and Hispanic culture and can give our community the opportunity to be heard, to be represented, opportunities that they might not find anywhere else,"  Rocha adds.
Her research findings concluded that organizations like the MLS should extend their reach into low-income communities and uplift people of color by requiring more representation in their leadership.
"Being a Latina, I just want to be that representation for others who may not have it," Rocha says.
Rocha's next steps are to reach out to the big names in U.S. soccer and present her research so that she can be a voice for her community.
"To be able to advocate for my community through soccer, a sport that I grew up playing and has so many cultural connections to my roots, that is just a fulfilling thing for me," Rocha says.
Throughout her time at STHM, Rocha has had the opportunity to work under huge names in sports and attend many sought-after events like the 2023 Super Bowl.
"Throughout my two years here, I worked with the Eagles, I worked with the Philadelphia Union, I went to the Super Bowl, I worked with Harris Blitzer Sports & Entertainment," she says. "I took every opportunity I got and made the most out of it."
Rocha is now working part time with the Philadelphia 76ers as part of the Game Day Presentation staff and as a equipment operations assistant at Temple University, a job that started out as a part-time internship.
"I'm really grateful for STHM, the professors, the resources they have and all my experiences that I've gained in just two years here," Rocha says.