New Scholarship, Inaugural Award, and Special Tribute Honor Former Visit Philadelphia CEO
By: Courtney Kubitza
First Published: October 25, 2018
Topics: Industry Partnerships, STHM School, Tourism & Hospitality
Twenty-two years ago, before Philadelphia boasted a sparkling new skyline, chic restaurants and a world-class art scene, The Greater Philadelphia Tourism Marketing Corporation was born. Known today as Visit Philadelphia, this organization set out to turn Philadelphia in a premier travel destination.
Founding president and CEO of Visit Philadelphia, Meryl Levitz, joined the School of Sport, Tourism and Hospitality Management (STHM) to share her experience at the organization and the vision behind Philadelphia's entrepreneurial destination marketing organization during this year's Executive in Residence series.
While talking with students, Levitz recalled the early days of the organization when Philadelphia was simply a 'stop along the way' for New York City and Washington D.C. travelers. She knew the city had the potential and sparkle to bring tourists from all over the world to the city and was ready to watch the city shine with support from the Commonwealth of Pennsylvania, the City of Philadelphia and The Pew Charitable Trusts.
Today, Philadelphia is a thriving tourism city, hosting more than 43 million visitors in 2017. The entrepreneurial spirit and strong leadership of Visit Philadelphia has been a key contributor in shaping the city's image and potential.
At STHM, our students and alumni have benefited greatly from the opportunities that the city's growth has produced. A natural mentor, Meryl and her team at Visit Philadelphia have played a large role in helping STHM students and alumni develop in their careers through internships, projects, and full-time career opportunities. To say thank you, STHM surprised Levitz with three special tributes during her visit to campus.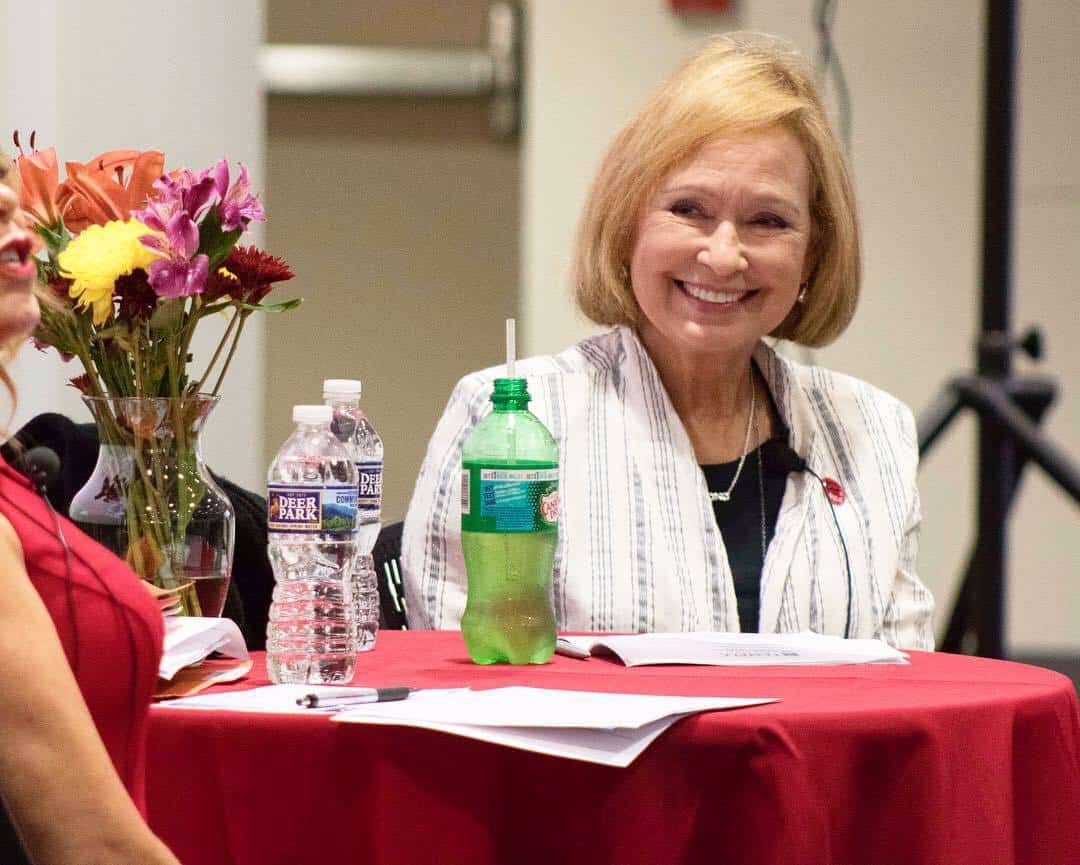 STHM Global Influence Award
In recognition of her contributions to the industry and the school, STHM awarded Levitz with the inaugural STHM Global Influence Award during the event. This award honors the outstanding achievements made by a distinguished member of the tourism and hospitality or sport industry and recognizes their exceptional leadership and impact.
Meryl Levitz Scholarship for Emerging Leaders in Tourism and Hospitality
As Levitz prepares to step down later this year as CEO of Visit Philadelphia, STHM and Visit Philadelphia are dedicated to keeping the momentum alive. Visit Philadelphia has established the Meryl Levitz Scholarship for Emerging Leaders in Tourism and Hospitality to honor the remarkable career of Philadelphia's visionary and support the future of tourism and hospitality by providing financial support to students majoring in this program at STHM. To kick off the scholarship, STHM has made a $10,000 contribution.
Video Tribute from STHM Alumni
Our students, alumni, faculty and staff are forever thankful for the vision that brought the soul out in our city and the guidance that Levitz has provided. As a special thank you to Levitz, a few STHM alumni sent their well-wishes for a final tribute.
Thank you to Visit Philadelphia and Meryl Levitz for providing our students with exceptional learning and career opportunities.
Learn more about Visit Philadelphia's impact on the city and our school during this exclusive Facebook Live interview with Meryl Levitz and STHM junior, Joy McKenzie.