New Programs, New Opportunity
By: Courtney Kubitza
First Published: May 17, 2017
Topics: Connections, New Programs, STHM School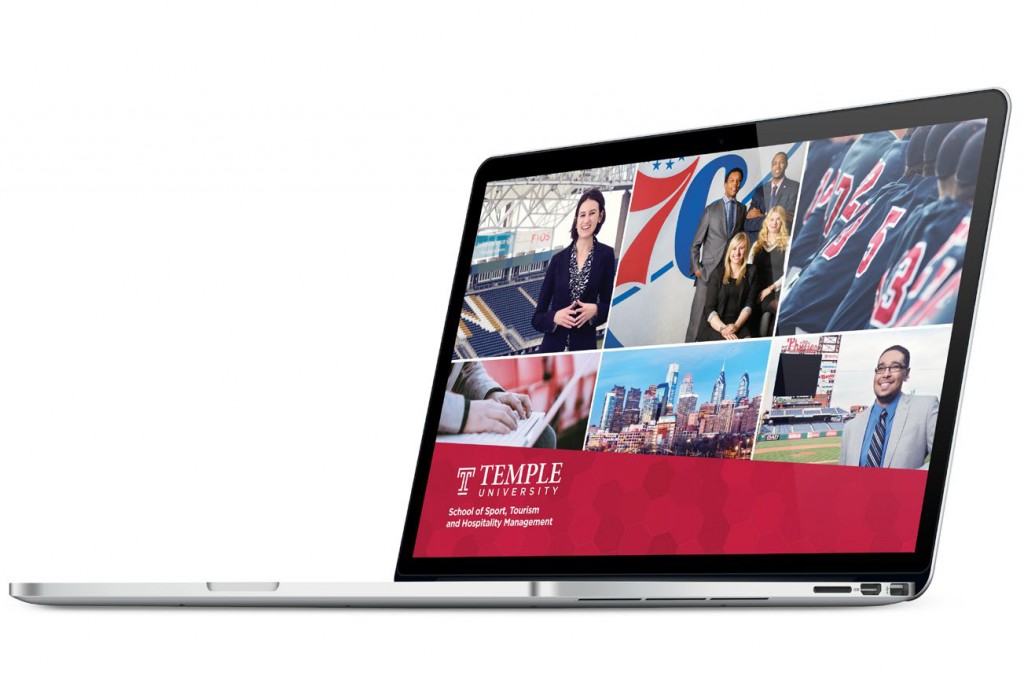 Long before she became a professor, Dr. Ceridwyn King was head of marketing for a hotel and casino in her native Australia.
"It's funny," she said, "how things work out." Same for Dr. Ben Altschuler, who once studied in China, and Dr. Joseph Mahan, who once served as a small-college women's volleyball coach and athletic director.
If a school endeavors to take its curriculum in a new direction, it helps immeasurably to have the assistance of faculty members who are coming from different ones.
That is the case with Temple University's School of Sport, Tourism and Hospitality Management (STHM), which this fall will venture into the online space for the first time with the introduction of two graduate-level programs — a Master of Science in Travel and Tourism, directed by King and Altschuler, and an Executive Master of Science in Sport Business, directed by Mahan.
Dr. Aubrey Kent, the School's Associate Dean, called it "a high-investment venture," but also something that's "really exciting for the school."
"It's not just more of the same," he said. "We're truly being innovative and we're truly trying to reach a person who was inaccessible to us before in this type of format."
"We felt there was a need in the marketplace and we developed it," said King, Associate Professor, and Chair of the Tourism and Hospitality Management department. "The
fact that we can do it online means that we can actually service a much-larger market than if we were to do it face to face."
"We are always looking to innovate in terms of delivery of programs," said Mahan, Associate Professor and Chair of STHM's Sport and Recreation Management department. "That's not just to grow the brand and grow our program, but also to be responsive to student needs."
Each of the two new online programs is 30 credits.
The MS in Travel and Tourism, believed to be the first in the nation of its kind, focuses on tourism in the 21st century and how it has changed over the years, the reasons people travel, and the differences in tourism in different cultures. The program has a strong focus on strategic decision-making within industry, informed by such courses as tourism analytics and tourism economics and policy, as well as from a destination perspective with consideration given to key issues such as destination stakeholder engagement as well as safety and security. Students' exposure to the broad issues impacting the sustainability of the tourism industry will culminate in an applied project or internship.
It is geared toward "career accelerators or career pivoters," King said. The first of those designations applies to mid- to lower-level workers already in the tourism industry, and the second to those who seek entry into the field but have undergraduate degrees in other disciplines.
The Executive MS in Sport Management targets those with experience in the field – ideally with nine or 10 years under their belts, Kent said, but "obviously with a pretty wide deviation." Students will examine the uniqueness of the sport workplace, the issues facing the industry, the importance of collecting and interpreting data and the fundamental business principles that apply to the industry.
The Travel and Tourism degree can likely be completed in 13 months, the Executive Sport MS in as few as 15. But that, too, is variable.
"We are taking more of a hop-on, hop-off approach," Mahan said.
Indeed, accessibility and flexibility are two of the key features of both programs.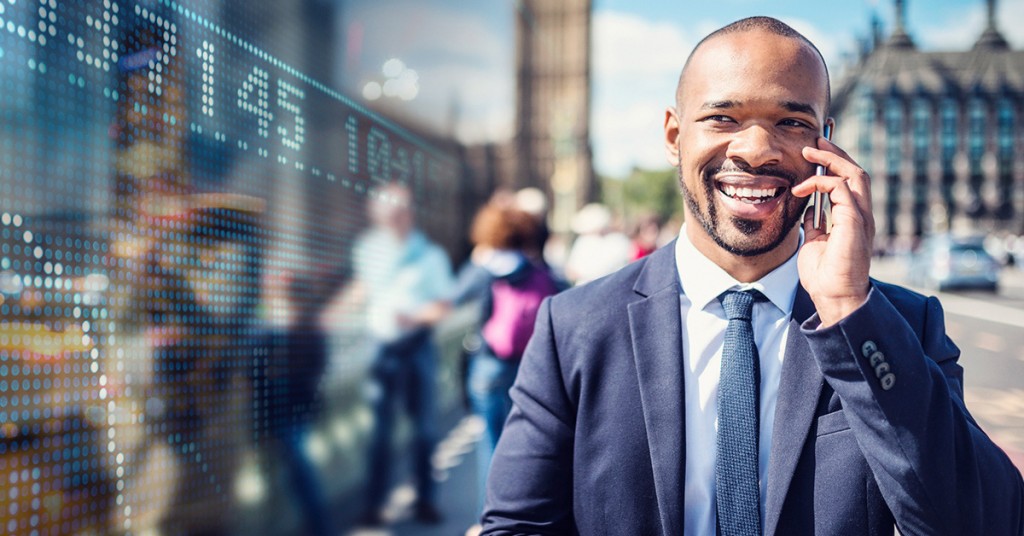 "You want to reach out to as many students as possible," said Altschuler, an Assistant Professor in the Tourism and Hospitality Management department. "It's not always possible to get students here on campus. Potential students have life commitments, whether it's work or family, so there was a thought we would need more online offerings, and where is the potential market, at least within STHM, that we're not really facilitating?"
Mahan and Kent began conceptualizing the Executive MS in Sport Management in 2014, to build off the success of the in-person MS in Sport Business program already in place. That module, last July, earned a top-10 North American ranking from SportBusiness International. Then, Mahan and Kent started formal planning in 2015. King and Altschuler entered into their project in the summer of 2016.
There was extensive marketing research in both cases. There were conversations with industry professionals. The offerings of other schools were studied. Surveys were administered and data analyzed.
"The challenge, really, is reaching these folks in the most effective way," Kent said. "That's why we spent a long time doing our homework and doing a lot of market research, to see who these people are, what they need and how best to facilitate them engaging in continuing education, so the solutions we found were there's a fairly robust marketplace for this. But they're not willing to give up their position or draw it out in a long, part-time-type enterprise in order to pursue it. So online is really the best way to engage it."
Partnership with Fox School
STHM's partnership with the Fox School of Business, which offers an Online MBA, gave STHM a template to follow; as King said, the faculty at Fox are "warriors in that space."
One of the challenges, however, was in making the new programs unique — to avoid replicating what other schools offer, and also that which Temple offers in a face-to-face setting.
"We wanted to reach a different target market, so we didn't cannibalize our own program on the ground," Mahan said.
The Executive MS in Sports Business features four foundational courses from Fox's Online MBA program and six sport-management courses similar to those offered in the classroom, but will gear more toward students who already have knowledge of the industry, and are looking to build upon it.
On the MS in Travel and Tourism side, Altschuler said, there was the realization that other universities often offered "repackaged classes, but at a higher level" — that a student could follow that track and end up with a Master's degree in Tourism and Hospitality.
"So we said to ourselves, 'Let's be more specific,'" he said. "Let's focus on those people who are interested in tourism, but not the hospitality side, and also let's focus on people who maybe said, 'You know what? I'd love to work in tourism, but never had the opportunity to get into that world.' So we're looking for both people who want to either improve their standing wherever they're working, or for people who are looking for a new career."
Altschuler will be teaching a course in cultural intelligence, which examines the differences in various cultures, and their effect on tourism. The example he offered was of someone who might be managing a hotel in Philadelphia as opposed to, say, China.
"The thought is — or at least what we originally thought — if you're a great manager here with American workers, you should easily be able to translate those skills over to another culture," he said.
Not true, he said. Not when American workers tend to be more individualistic, while those in China tend to be more communal.
"If you cannot go to another country and understand that people think differently than we do here," Altschuler said, "or if you can't understand the differences in culture and tradition and the way people act, if you're not motivated to work in another country and if you can't even behave correctly, you're going to have issues adapting."
He knows whereof he speaks. A native Philadelphian, Altschuler was finishing up his graduate work at the University of Utah in
the spring of 2009 when a colleague raised the possibility of doing summer work in China. So he and his wife Paula set out, completely unaware of the lay of the land.
"The industry is growing. The industry is demanding a different type of executive, and we're here to meet that need."
– Dr. Aubrey Kent, Associate Dean and Professor of Sport and Recreation Management
"And I'll be honest, we hated it," he said. "We claimed we would never go back again."
But they did, the next summer. More prepared by then, they grew to love the place, and have ventured back on other occasions.
King and Mahan offer their own unique perspectives. King is a native of Gold Coast, in the state of Queensland, Australia. Having earned her undergrad and graduate degrees from Griffith University, also in Queensland, she climbed
the marketing ladder, eventually assuming an executive position at the Conrad Jupiters Hotel in Gold Coast, a 609-room facility featuring a casino, five restaurants, nine bars, an international showroom, and a convention center.
Over time, she said, "I probably had burned out, to be honest."
She left the industry to pursue her PhD in 2003, then remained in the world of academe, arriving at Temple in 2011 in search of greater access
to industry.
"The key players are over here or in Europe," she said, adding that she is "very industry-centric, and wanting to make sure there's academic relevance in what we do."
Mahan, a Massachusetts native, graduated in 1993 from George Washington University in Washington, D.C., then worked in collegiate athletics for a decade. He coached volleyball at Indiana State University while working toward his Master's, then assumed the same position at Robert Morris College in Chicago, as well as Hood College in Frederick, Md., adding athletic director duties toward the end of the latter stop.
There is, clearly, "a diversity of experience that we bring to the table," Mahan said.
And that matters.
"Nothing is going to be successful if it's dreamed up in one person's head, or in one office," said Kent, the Associate Dean who also serves STHM as Professor of Sport and Recreation Management. "The reason we build teams and collaborate on projects is to make sure we have a wide range of ideas to start with and a whole lot of critical perspectives as we start to winnow down and come to a shared vision of what the program will look like."
That is the case with these new online graduate-level offerings, which face other challenges, not the least of which is the ever-changing technology. There is also the matter of recruitment, begun only in February. The goal for the initial cohorts is 20 students for the MS in Travel and Tourism, 30 to 35 for the Executive MS in Sport Business.
Hopes are high, however, on that front and all others.
"Is it hectic? Is it ambitious?" Kent asked rhetorically. "Yes, it's both of those things. But honestly there's no better time than now to be doing it. The industry is growing. The industry is demanding a different type of executive, and we're here to meet that need. I'm excited about it."