Making a Difference in Tourism: Loán Lake
By: Courtney Kubitza
First Published: October 26, 2018
Topics: Alumni, Alumni Stories, STHM School, Tourism & Hospitality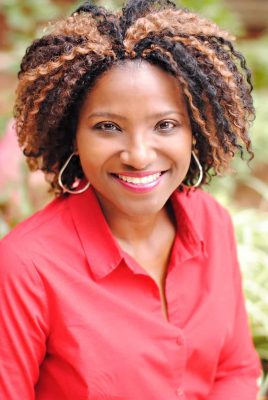 When you ask a person what first comes to mind when you say "tourism and hospitality", many think of hotels and restaurants. Though these businesses make up a large part of the thriving industry, Loán Lake's career took a path beyond the traditional sense, experiencing many exciting opportunities.
Loán's passion for the tourism industry stems from growing up in St. Thomas, U.S. Virgin Islands —  a major hub for tourism. Even at a young age, she knew she wanted to keep existing in this space. She focused her undergraduate education in journalism, marketing and public relations. With her mind set on event planning, Loán took the next steps to further her studies at STHM. As she began to understand the program and the industry, a different type of tourism career began to take shape and her experience with multicultural communications and tourism was born.
Working as the Director of Sales for the U.S. Virgin Islands Department of Tourism, Loán led a national sales team disbursed in six cities across the country and spearheaded the transition to become a virtual sales team. During this time, the power of technology in the tourism and business world was evident to Loán.
Her entrepreneurial spirit took hold early on as she worked as a consultant on various projects involving multicultural branding within tourism marketing. When the opportunity arose to help a Fortune 500 company evolve their Diversity and Inclusion department, Loán embraced the opportunity to pair her passion for making a difference with her love for marketing. Creating programs to celebrate the diversity existing within the company and educating employees on cultural difference enhanced her passion and a new career path centered around awareness began to take shape.
Creating awareness had become a large part of Loán's career and thanks to one small Facebook group, she began a global awareness program in support of the Virgin Islands.
In 2013, Loán and some close friends were discussing the economic issues facing the Virgin Islands. Through the power of social media, Loán and her colleagues were able to turn a meeting into an organization, the USVI Alliance, in less than a week. Momentum picked up and four months later , the first USVI Economic Development Summit was formed in Washington D.C. and attended by 200 people. In 2014, the USVI Summit had another successful year in Atlanta, Georgia with 125+ attendees. Though the summit is no longer an annual event, the seeds of awareness were sewn and helped to connect Virgin Islanders who had left to further their careers to economic opportunities back in the islands.  
Today, Loán is the Marketing Manager for the Harvey B. Gantt Center for African-American Arts + Culture in Charlotte, North Carolina —  an institution celebrating the creative and cultural contributions of African-Americans and people of African descent to the world. The Gantt Center, which is named for Charlotte's first African-American mayor, serves as a community epicenter for music, dance, theater, visual art, film, arts education programs, literature and community outreach and leverages the arts to address pertinent issues in the local community. In her daily role, Loán's  days are anything but "typical." Each day, she searches for the right marketing formula in order to ensure the center's monthly programming is filled to capacity and much like when she formed the USVI Alliance, social media and community outreach play a major role in her team's promotions.
"Focusing on the digital space is where the industry is headed in the next 20 years. Social media will be the key factor in marketing everything," noted Loán. "What that looks like will obviously change, but it's important to remain flexible in order to evolve with technology because no matter what changes in the world, technology will."
Though the Gantt Center does employ a grassroots approach to promoting their exhibits and events including working with local hotels and conference centers to gain exposure to those visiting Charlotte, North Carolina, Loán is focused on the future. Plans for promoting the Harvey B. Gantt Center include more social media outreach in addition to mobile and online applications that enhance the visitor experience and  create more engagement, interaction and convenience for those attending.
Making an impact on the tourism industry and the world can start with an idea and leveraging innovations to start a conversation. Though the way we communicate with people across the globe will change and evolve, this idea will always remain the same.
For more news & stories, follow STHM on Facebook, Instagram, Twitter, and Linkedin.