'It's Not Who You Know, It's Who Knows You'
By: Courtney Kubitza
First Published: May 17, 2017
Topics: Connections, Cover Story, STHM School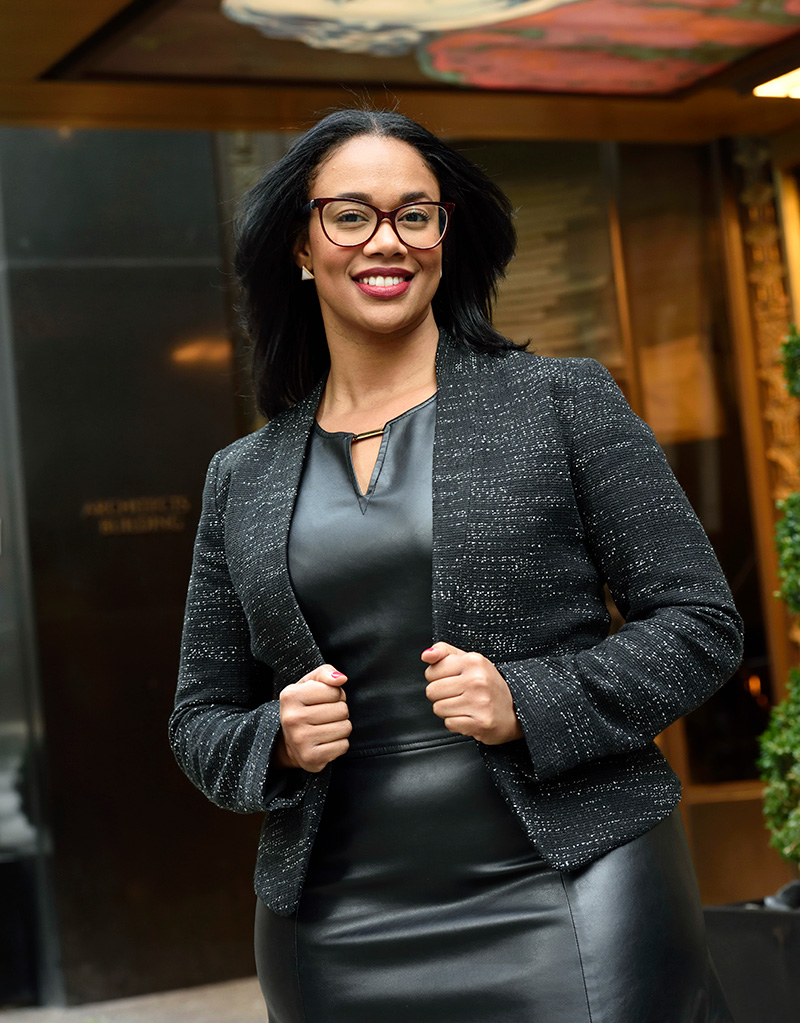 Giovanna Slaughter, BS '06, has spent nearly a decade building a career with Kimpton Hotels & Restaurants, which is ranked as one of the best hotel chains in the U.S. Slaughter manages a team of seven sales professionals and a budget of more than $5 million as director of sales and marketing for Kimpton Hotel Palomar Philadelphia.
"When I come to work, its an experience," said Slaughter, a graduate of Temple University's School of Sport, Tourism and Hospitality Management.
Experiences are what Kimpton Hotels prides itself on, not only for its customers but its employees.
"As this industry evolves, people are paying for experiences not things. Our CEO just said, 'How do we trade experiences,'" Slaughter explained. "We want to make sure every experience you have, whether you're attending a wedding or if it's your wedding, everyone that walks through the door is having an experience."
In a typical week, Slaughter supervises the ins-and-outs of Kimpton's sales and catering departments.
Slaughter is regularly working with her team to analyze the hotel's performance among its competitors, reviewing their revenue, professional development, and much more.
"Trying to figure out how we work ourselves into the way people are thinking about travel is how we have to stay one step ahead of the game," Slaughter added. "Some days I focus on my team talking about their thoughts on how can we be better, how can we communicate better, how can we do our job more seamlessly? If my employees are happy, my clients are happy. Other days I am meeting with leadership to brainstorm new strategies."
Since graduating from STHM in 2006, Slaughter's career in hospitality has moved
her from Philadelphia to Savannah, Ga., to Washington D.C. and northern Virginia, and most recently in 2015, back to Philadelphia. Slaughter spent the first two years of her career with Hyatt Regency holding various positions from corporate management trainee, assistant front office manager, to sales manager. She started with Kimpton in 2008 at the Hotel Palomar Arlington as a sales manager, was promoted in 2011 to area sales manager for Kimpton Hotels of Washington D.C., and again in 2013 to associate director of sales for Kimpton Hotels of Alexandria.
During her time in Washington D.C. and northern Virginia, Slaughter also mentored two high school students through College Bound,
a D.C. based organization providing academic enrichment and resources for students in grades 8-12. One is currently attending Temple and
the other has graduated from North Carolina Agricultural & Technical State University.
Slaughter's passion for helping others within the community and workplace evolved from her experiences at Temple and STHM.
"I tell people all the time that STHM is very different," Slaughter said. "I think its something special knowing your deans and professors, and something of which I am very proud."
Slaughter fondly remembers her favorite STHM course, Marketing in Tourism & Hospitality. In fact, she held onto the textbook for a number of years as a result. The course and her interest in marketing motivated Slaughter to pursue a Master of Business Administration from the University of Maryland.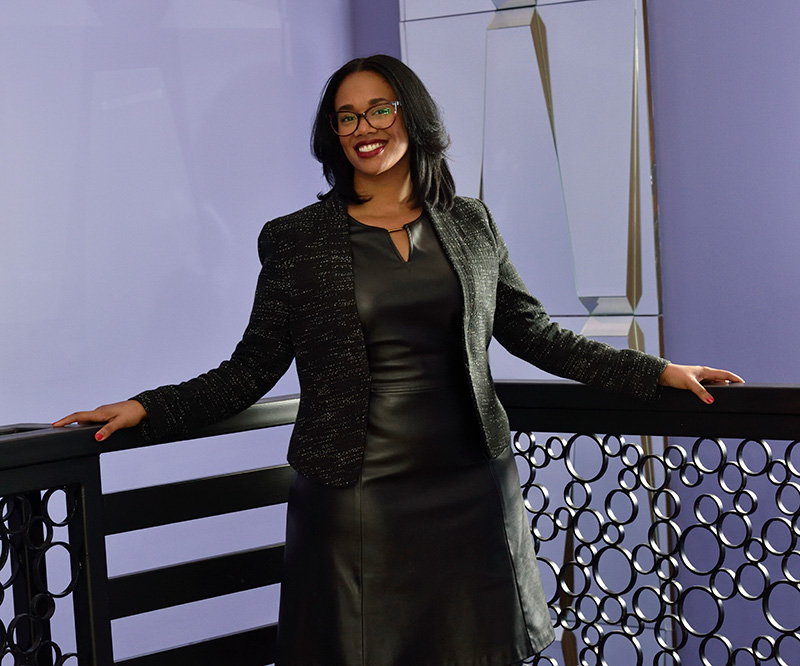 Slaughter also recalls college internships and Senior Professional Development Seminar playing crucial roles in her career trajectory. Senior Seminar, STHM's capstone course, offered advice on how to create a resume, how to prepare and participate in an interview, and insight from its instructor, then-Associate Vice Dean Jeffrey Montague.
"Jeff said one time to our class it's not about who you know, it's about who knows you," Slaughter said. "I think STHM really drilled that into our heads, the importance of connecting with leadership and not being afraid of who you are and what you can bring to the table."
Last year, Slaughter spoke about her respect for Montague at his farewell retirement event.
"Giovanna was a student full of life, assertiveness, and style," Montague said of his former student. "I mentored her from STHM, to Hyatt corporate, to Kimpton Hotels in the D.C. area and now back where it all started in Philadelphia. What thanks did I receive? She roasted me to perfection during my retirement farewell event. But that is the love we share for one another."
Slaughter's passion for helping others within the community and workplace evolved from her experiences at Temple and STHM.
Since returning to Philadelphia, Slaughter ran into another of her former STHM professors who was instrumental in her transition into the hospitality industry.
"I am extremely proud of Giovanna's successful career development. As a student in my Lodging Operations class, she displayed a natural passion for the hospitality industry," Greg DeShields said.
DeShields is executive director of PHL Diversity, a division of the Philadelphia Convention & Visitors Bureau and former STHM professor. In DeShields' Lodging class, Slaughter ran a hotel development project. It was presented to Kimpton Hotel executive leadership in Washington, D.C., leading to her senior internship and later recruitment as a management trainee.
"Now as a director of sales for Kimpton Hotels, Giovanna is a glowing example of the outcome from hard work, determination and natural ability," DeShields said. "I am anxious to see what is next for her."