Game On Philly! pivots to virtual model with the launch of new app
By: Steve Orbanek
First Published: December 8, 2020
Topics: Faculty, Feature Story, In the News, Research, Sport, STHM School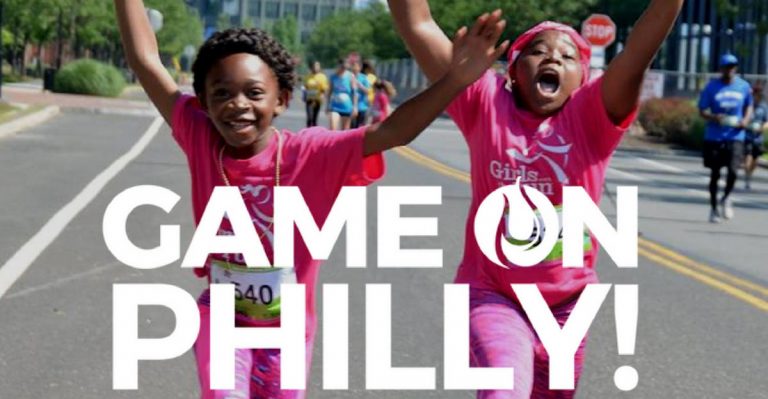 Grant-supported program utilizes the expertise of faculty members in School of Sport, Tourism and Hospitality Management and College of Public Health to launch new app
PHILADELPHIA, Dec. 3, 2020 — Philadelphia's recent "Safer at Home" restrictions brought an end to recreational activities and sports for youth, community groups and schools at least until January 1, 2021.
While the restrictions are important for stopping the spread of COVID-19, staying active is key, especially for children and young people. That's where Game On Philly! can help.
The Philadelphia Youth Sports Collaborative recently launched the new free app, Game On Philly!, via Apple's App Store and Google Play. The app utilizes the expertise of faculty members at the School of Sport, Tourism and Hospitality Management (STHM) and College of Public Health at Temple University to provide comprehensive programs in sports-based youth development and nutritional workshops.
The app is a pivot from the in-person Game On Philly! program, which launched in 2019. The program aims to increase youth sports participation while encouraging better nutritional choices for 6th to 8th graders in Philadelphia by providing comprehensive programs in sports-based youth development and nutritional workshops at select middle schools.
The new app includes sports-specific workouts, fitness content, and sports-based games that have been created by experienced coaches and nonprofit sport organizations, who have received training from STHM faculty members. The nutrition program available through the app has been developed by faculty in the College of Public Health.
"Every activity that we have planned can be done right from the comfort of your own home," said Amy Giddings, an associate professor and one of STHM's principal investigators for the program. "Obviously, some of these activities are better to do on your front porch or in the yard, but you really do not need much space at all. We are mindful of space limitations in this challenging period of time and want to meet our young athletes where they're at."
More than 135 middle school students in the School District of Philadelphia receive additional programming from live coaches through a partnership with the Philadelphia Youth Sports Collaborative.
"The students from the School District of Philadelphia who are in the program partner up with live coaches, who will regularly check-in through a text messaging program to see how they're doing and to encourage them to continue participating in the sports programs. The students can even earn prizes depending on how many activities they complete," Giddings said.
As part of the program, the Game On Philly team, with Temple students and faculty from STHM and the College of Public Health also deliver produce and sports equipment to Philadelphia middle school students every three to four weeks. The deliveries have included a number of different items, including basketballs, soccer balls, yoga mats, jump ropes and exercise bands in addition to fresh produce and accompanying youth-friendly recipes.
Game On Philly! is funded through a Youth Engagement in Sports (YES) grant from the United States Department of Health and Human Services, particularly the Office of Women's Health. For more information about the program and the new app, visit the Philadelphia Youth Sports Collaborative's website.
About the School of Sport, Tourism and Hospitality Management
Established in 1998, the School of Sport, Tourism and Hospitality Management (STHM) at Temple University has a distinguished tradition preparing leaders in the sport, recreation, tourism and hospitality industries. 
Thoroughly committed to providing student-centered education and professional development relevant to today's thriving sport, tourism and hospitality industry — STHM integrates applicable, real-world experience into the curriculum and classroom through its global network of industry partners and well-connected alumni network. Our award-winning faculty and cutting-edge research institutes engage in pioneering research, informing business practices and providing students with the knowledge and skills to succeed in these fast-growing industries. 
The School offers undergraduate degree programs in sport and recreation management and tourism and hospitality management; traditional graduate degree programs in sport business, and hospitality management; and two online graduate degree programs in executive sport business and travel and tourism. STHM also offers a PhD program in business administration with a concentration in tourism and sport.