Dr. Donna Keren of NYC & Company Visits STHM as an Executive in Residence
By: Courtney Kubitza
First Published: November 17, 2017
Topics: In the News, Industry Partnerships, STHM School, Tourism & Hospitality
A native New Yorker at heart, Dr. Donna Keren has roots in Philadelphia. In the 1990s, she was a professor at Temple University in the anthropology department. Nearly 20 years later, Keren returned to an evolved campus to speak with students about her new career focus: travel and tourism research.
As part of the Executive in Residence series, Keren shared insight from working in the industry with students of Temple University's School of Sport, Tourism and Hospitality Management (STHM) on October 12, 2017. Following a presentation on NYC & Company and her research, Temple alumna and anthropologist, Dr. Sheldon Zink, moderated a discussion.
Keren currently works at NYC & Company, New York's official destination marketing organization. There, she serves as the Senior Vice President of Research & Analysis, merging her love for anthropology and research. The comprehensive research department at NYC & Company is responsible for visitor segments, economic impact, scenario planning and forecasting, and market research. Keren's current focus is the international visitor market.
Keren discussed NYC & Company's global reach and how the organization connects with different cultures through their 17 international offices. In February of 2017, NYC & Company launched the campaign "New York City – Welcoming the World," which was the city's response to the initial discussions to implement a travel ban for certain countries to the United States.
"Welcoming the world is a critical message," noted Keren on the campaign. "New York City is a city of immigrants and diversity. This message aligns with the city's brand."
On the research side, Keren shared her findings on youth and international travel to the city. She discussed travel trends among 18- to 34-year-olds compared to older generations, as well as how these trends have changed or stayed the same over the years. This research provides information vital for the organization's marketing efforts to reach younger and more diverse audiences, as well as improving the visitor experience altogether.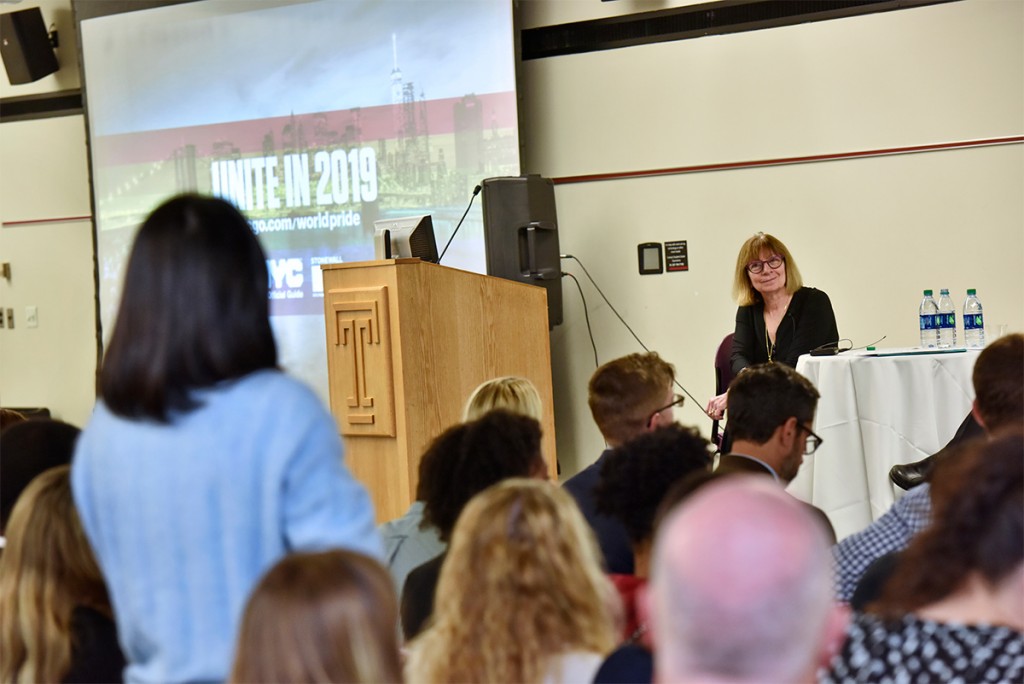 In 2019, New York City will host World Pride, an event that brings in millions of visitors. Keren ended her presentation with a video that shared the message "Unite in 2019."
"What you all just saw was the complete New York City brand. Welcoming, diverse, young, historical – that's what we do to tell the story of New York," said Keren.
Please visit the Executive in Residence web page for more information on the series.
---