Survey: Do Diversity and Inclusion Practices Influence Meeting Planners' Event Location Decisions?
By: Courtney Kubitza
First Published: April 10, 2019
Topics: STHM School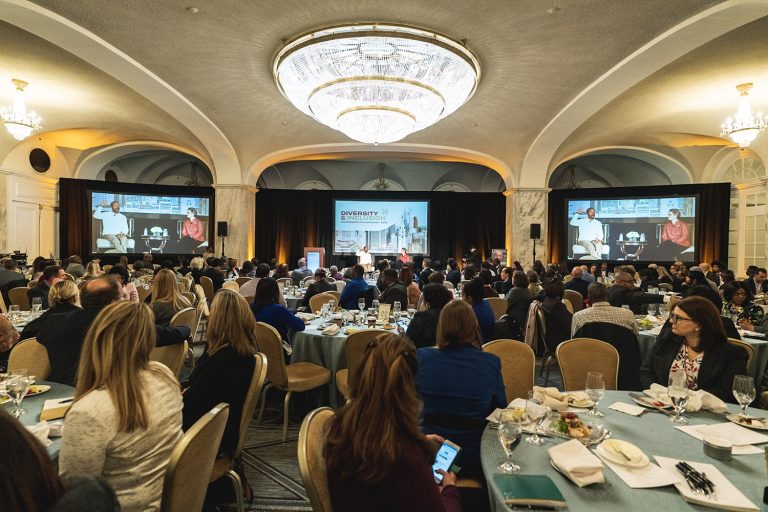 We all know that diversity matters. Cities, companies and organizations that embrace diversity and inclusion improve their overall business performance through enhanced innovation and stakeholder engagement.
But, when it comes to choosing a destination or venue, what diversity and inclusion initiatives do meeting and event planners actually value?
At the 2019 Diversity and Inclusion Conference, hosted by PHL Diversity, a division of the Philadelphia Convention and Visitors Bureau in partnership with Temple University's School of Sport, Tourism and Hospitality Management (STHM) and Lodging Media, associate professor and executive director for business development and partnerships at STHM, Dr. Elizabeth Barber, sought to answer this question.
The Diversity and Inclusion in Meeting Planning research surveyed over 300 experienced meeting planners from 27 states.  The majority of meeting planners surveyed, 78%, had more than a decade of experience. The survey shed light on just what diversity and inclusion (D&I) policies, programs and practices impact their meeting planning decisions.
How does D&I Impact Event Destination & Venue Selection?  
When selecting a destination, a city's attractions, local flair, partnerships and ease of navigation are a few components that often top the list for meeting planners. So, how does diversity and inclusion fit in the mix?
The research found that 72% stated a destination's city commitment to D&I combined with the convention and visitors bureau or destination marketing organization's dedicated resources was an important attribute in selecting a destination and venue.
The credibility of a location was also deemed important.  However, a common theme among respondents indicated a difficulty in finding this information at many destinations.  Over 50% of the respondents review the Human Rights Campaign Index or the Ranking on Diversity Inc., while a large percentage use "word of mouth" as their decision making source of information.
When looking at the dedicated resources provided by the city, it's no surprise that 2 out of 3 meeting planners are impacted by the availability of cultural specific venues, such as the African-American Museum and Jewish-American History Museum and the presence of non-profit organizations that represent a diverse contingency. This research supports additional studies which have shown how the presence of cultural venues impact a city's economic development, helping to attract talented, ambitious people to work and live in the cities.
What D&I initiatives should destinations and venues implement?
Marketing D&I strategies, initiatives and programs could be your competitive edge. Forty-five percent of meeting planners say that diversity and inclusion programs directly influence their decision to choose a host location. But which programs should sites invest in?
More than half of meeting planners stated that a venue's diverse network of suppliers, diverse workforce, cultural awareness training programs, and diverse leadership were more important in their decision to select a site. For convention centers and meeting venues that want to make an impact, making an investment in these types of D&I strategies, initiatives and programs and marketing this strategy could prove profitable.
To read more on the survey presented at the conference, download the report.