Student Perspective: Data Analytics is Changing the Game
By: Courtney Kubitza
First Published: April 23, 2018
Topics: Sport, STHM School, Student Stories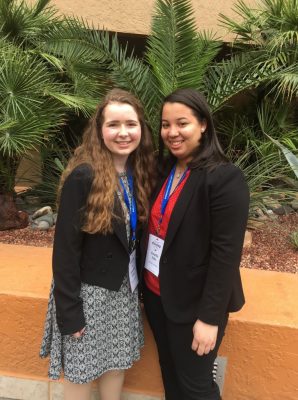 Data analytics is changing the structure of competitive professional sports both on and off the field. Utilizing data science and analytics to win games has caused an uproar amongst sport fans and spectators alike and there's no doubt trend will continue to rise.
Methods used to evaluate talented players and coaches have undergone a transformation.The ability to discover and apply patterns found throughout data research has reformed how teams assess players and develop on-field strategies.
As other industries are utilizing data to connect and reach a larger audience, the sport industry uses analytics to enhance every aspect of the game from player performance to the fan experience and everything in between. Individuals who possess a firm understanding of data analytics are highly valued within sport businesses. This range of skill sets is becoming highly sought after by sport business employers.
Recognizing this need, the Society for American Baseball Research (SABR) hosts an annual analytics conference which brings together the top minds of the baseball analytic community to discuss and analyze the game of baseball.
This past March, two students from Temple University's School of Sport, Tourism and Hospitality Management (STHM) attended the 7th Annual SABR Analytics Conference to enhance their baseball operations and analytics knowledge.
Nicole Feliz and Lexi Brace, both juniors majoring in sport and recreation management at STHM, attended the three-day conference held at the Hyatt Regency Phoenix. Feliz and Brace attended the conference as part of the MLB's Diversity Pipeline Program. Two of 21 students selected by the MLB's Department of Diversity & Inclusion, these students were able to travel and attend this conference at no cost and meet with front-office members from the Royals and Indians at their respective Spring Training sites.
The SABR conference, which included guest speakers, panels, research presentations, as well as various networking opportunities, revolved around assessing statistical analysis and learning how to apply big data to the sport industry.
The conference highlighted many exciting topics pertaining to sport analytics. Here are Feliz and Brace's top 4 panels from the SABR Analytics Conference:
For more stories and news about STHM students, follow STHM on Twitter, Facebook and Instagram.