Tourism in China was ready for its boom period. Has the coronavirus changed that?
By: Steve Orbanek
First Published: February 25, 2020
Topics: Covid-19 Response, Faculty, In the News, STHM School, Tourism & Hospitality, U.S.-Asia Center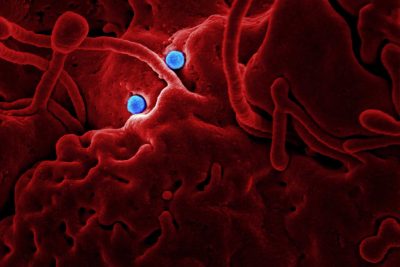 Xiang (Robert) Li, professor and director of the U.S.-Asia Center for Tourism & Hospitality Research at Temple University, is available to discuss coronavirus' affect on tourism
PHILADELPHIA, Feb. 25, 2020—In China, tourism is big business. This year, it was set to become even bigger, but that could now be in flux.
In 2018, the total revenue of the Chinese travel and tourism was CNY 5.97 trillion, up 10.2 percent from 2017, and the number of domestic trips in China was estimated to increase to about 2.38 billion trips by 2020. Suddenly, that prognosis is looking less likely, given the outbreak of the coronavirus.
"By any standard, this coronavirus outbreak will likely have a greater impact than any of the recent major viral epidemics such as SARS or H1N1," said Xiang (Robert) Li, professor and director of the U.S.-Asia Center for Tourism & Hospitality Research at Temple University's School of Sport, Tourism and Hospitality Management.
A native of Nanjing, China, Li is an expert in tourism, and his research focuses on destination marketing and tourist behavior with a special emphasis on international destination branding, customer loyalty and tourism in Asia. The U.S.-Asia Center for Tourism & Hospitality Research, which Li directs, focuses on multi-disciplinary research and consultancy specific to the tourism, hospitality and related industries in the U.S., Asia, and the entire Asia-Pacific region.
Since the coronavirus outbreak, China has reported death totals of more than 1,000. This has led potential tourists to cancel their trips to the country, and several countries have also imposed China travel restrictions.
Reports indicate that there is currently no end in sight with regard to the coronavirus, which could potentially affect travel to China for quite some time.
According to Li, depending on how soon the outbreak is fully contained, recovery speed could vary substantially. However, he said most reports have forecasted that Chinese travel and tourism (in terms of domestic, inbound, and outbound travel) could start rebounding as quickly as within 10 to 12 months. The increasing concern is how the coronavirus outbreak is not only affecting Chinese tourism, but has turned into a global epidemic, affecting many other countries' tourism industries.
For China, the effects of the coronavirus may linger. Tourism in the country may eventually rebound, but it will take time and considerable effort.
"Time after time, the global tourism industry has demonstrated its sensitivity and resilience," Li said. "For the Chinese tourism industry, this epidemic could be an opportunity to weed out weaker businesses and adopt innovation and new business models."
About the School of Sport, Tourism and Hospitality Management
Established in 1998, the School of Sport, Tourism and Hospitality Management (STHM) at Temple University has a distinguished tradition preparing leaders in the sport, recreation, tourism and hospitality industries.
Thoroughly committed to providing student-centered education and professional development relevant to today's thriving sport, tourism and hospitality industry — STHM integrates applicable, real-world experience into the curriculum and classroom through its global network of industry partners and well-connected alumni network. Our award-winning faculty and cutting-edge research institutes engage in pioneering research, informing business practices and providing students with the knowledge and skills to succeed in these fast-growing industries.
The School offers undergraduate degree programs in sport and recreation management and tourism and hospitality management; traditional graduate degree programs in sport business, and hospitality management; and two online graduate degree programs in executive sport business and travel and tourism. STHM also offers a PhD program in business administration with a concentration in tourism and sport.