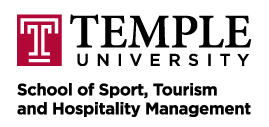 The China Tourism Forum 2019 – USA aims to bridge cutting-edge research with innovative practice and thinking to present a gateway to understanding China's tourism and hospitality market. The international conference on tourism and hospitality is co-organized by the School of Sport, Tourism and Hospitality Management at Temple University and the School of Hotel and Tourism Management at The Hong Kong Polytechnic University, with Fliggy, the travel brand of Alibaba Group, being the Forum's strategic partner.
Hosted in China and Hong Kong SAR since 2004 and recognized as one of the major annual tourism and hospitality management events for both academics and industry practitioners in China's tourism and hospitality industry, the US conference will build on the forum's established success. By organizing both research paper presentations and industry sharing sessions, this forum will be a unique platform to foster creativity, to promote cooperation, and to integrate perspectives of academics and industry practitioners.
Enhancing Tourism Between China and U.S.
As one of the world's largest source markets and destination countries, China contributed 131 million border-crossing trips to the global market and received 139 million inbound tourist arrivals earning a total of 115.29 billion USD in 2017. In particular, tourism demand between China and the U.S. has been growing at a fast pace. In 2017, 3.2 million Chinese tourists visited the U.S. while 2.31 million U.S. tourists traveled to China. China is now the U.S.'s top source market in terms of visitor spending, and the U.S. is China's largest long-haul source market. It has been predicted that the travel exchanges between two of the largest economies in the world will continue to grow. However, from the ongoing trade tensions to visa policies, travel between China and the U.S. could be affected by numerous emerging and historic factors, representing tremendous opportunities and challenges for the tourism industries in China and the U.S. This calls for more strategic discussions and dialogues between researchers and the tourism and hospitality industry leaders in these two countries.
Featured Speakers
Learn more about our forum speakers
Who should attend
The China Tourism Forum is an engaging conference for industry leaders and practitioners interested in tourism and hospitality market development in China and U.S such as:
Recreation and entertainment (e.g., parks, museums, attractions, events and conferences)
Lodging (e.g., selected service and full service hotels, resorts, and home-sharing rentals)
Travel and transportations (e.g., Cruises, airlines)
Food and beverages services (e.g., restaurants, bars, night-clubs, wineries and breweries)
Government and destination management organizations
Academics studying travel, tourism and hospitality, particularly the China-and/or U.S-related subjects. We welcome faculty, students, and researchers from various institutions:
Research institutes (e.g., universities, research center, and academies)
Vocational and professional education