Faculty & Staff Directory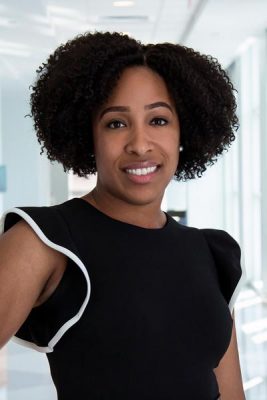 Naima Hall
Director, Center for Industry Engagement | Director, Student Diversity, Equity & Inclusion Programs
Speakman Hall 108
215.204.5216
Naima Hall serves as the Director for the STHM Center of Student Professional Development (CSPD); guiding the center's strategic vision in developing innovative programming and services that encourages students to proactively invest in their own career readiness and success. Naima has over 12 years of experience in student experiential learning and higher education administration. She has served in various roles within her tenure in academia.
Prior to joining Temple in 2018, Naima served as the Assistant Dean of Graduate Services at the University of Delaware, where she oversaw professional development programs and services for graduate students. In addition to Naima's Assistant Dean appointment, Naima has also held leadership roles overseeing experiential learning offices at both Drexel University and the University of Delaware.
Naima is currently in pursuit of her Educational Doctorate at Temple University and has an earned Master of Science in Human Resource Development from Drexel University.