Faculty & Staff Directory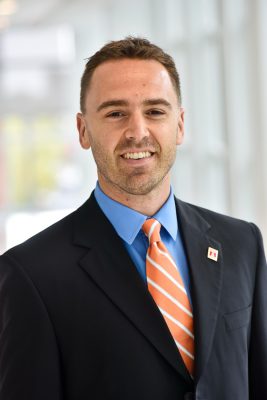 Joris Drayer
Associate Professor
Speakman Hall 306
215.204.1943
Dr. Joris Drayer joined the School of Sport, Tourism and Hospitality Management as an associate professor of sport and recreation management for which he teaches classes in Sport Marketing and Sports Analytics. Prior to coming to Temple, he was an assistant professor at theUniversity of Memphis.
Dr. Drayer has first-hand knowledge of the sport management industry through his work with the Oakland Athletics. There, he initially served as a marketing and promotions assistant and then completed scouting and statistical research on player performance and team strategy as a baseball operations assistant.
Dr. Drayer conducts a variety of research on sport pricing and consumer behavior. Specifically, he examines organizational pricing strategies and how consumers respond to the implementation of those strategies. Additionally, he has an emerging interest in the impact of fantasy sports and sports gambling on the fan experience. Overall, he has written three book chapters and published more than 40 articles in the Journal of Sport Management, Sport Management Review, and Sport Marketing Quarterly, among others.
In October 2010, a paper Dr. Drayer co-authored, "Segmenting Motivation: An Analysis of Fantasy Baseball Motives and Mediated Sport Consumption," received the Best Paper Award at the Sport Marketing Association's annual conference. It was selected from approximately 140 submissions worldwide. Dr. Drayer won the same award in 2013, 2014, and 2016. As a result of his research in sport marketing, Dr. Drayer was named as a Research Fellow by the Sport Marketing Association in 2014 and by the North American Society for Sport Management in 2019.
He earned a bachelor's degree in communication studies from the University of California Santa Barbara and a master's degree in sport management from the University of San Francisco. He holds a PhD in sport and exercise science with an emphasis in sport administration from the University of Northern Colorado, where he received the Dean's Citation for Excellence.