Virtual Career Expedition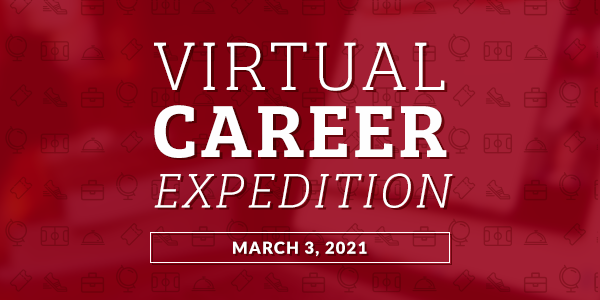 Event Details:
9:30 AM EDT (GMT -4)
Wednesday, March 3, 2021
Join STHM at our Spring 2021 Virtual Career Expedition! This rendition of the career fair is different from the traditional career event experience, as it is specifically designed to provide students with opportunities to engage with industry, explore the wide-range of career pathways and navigate potential career options with prospective employers.
This virtual event will include career ready students and alumni that are eager to connect with industry and pursue opportunities. Industry partners interested in participating and engaging with our students can sign up below.
Unable to participate at the event but still want to engage with our students? We can help! Whether you are looking to post full-time jobs, part-time jobs, internships or volunteer opportunities please connect with us at sthmcspd@temple.edu.
Students can sign up below! Business Professional Attire Required!
The CSPD will be updating details on participating employers regularly!
Pick your session, sign up today, spots are limited!
Session #1
9:30 – 10:45am Wednesday March 3rd
Session #2
10:45 – 12:00pm Wednesday March 3rd
Sign Up