The Future of Tourism Research in a Post-Pandemic World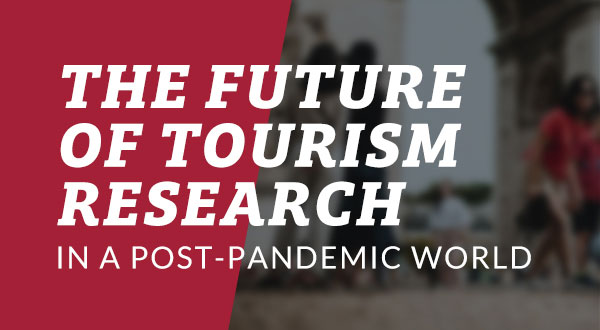 Event Details:
8:30 PM EDT (GMT -4)
Tuesday, May 5, 2020
Ideal for Industry Partners
The COVID-19 pandemic has generated intense confusion and disorientation among tourism scholars regarding the future of tourism education and research. Some hot topics in the BC (before coronavirus) era could become obsolete, whereas others may rise to prominence in a post-pandemic landscape. What can tourism academics learn from this public health crisis? How has/will COVID-19 change tourism education and research? Ultimately, what kind of tourism research do we need in a post-pandemic world?
At this unprecedented juncture that could reshape the global tourism development trajectory, please join us to discuss the future of tourism research with three distinguished leaders in our field: Professor Geoffrey Crouch (Editor of the Journal of Travel Research), Professor Sara Dolnicar (Co-Editor in Chief of Annals of Tourism Research), and Professor Cathy Hsu (Editor-in-Chief of Tourism Management).
More about The U.S.- Asia Center for Tourism and Hospitality Research
Register Now