Survive & Thrive: COVID-19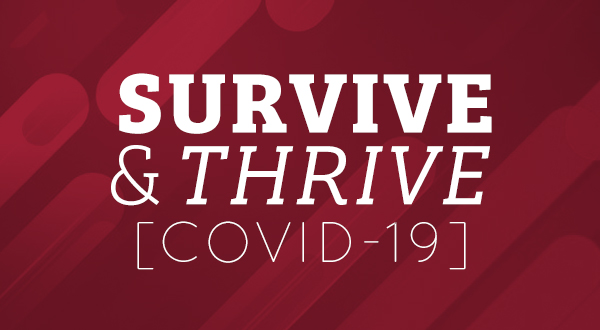 Event Details:
2:00 PM EDT (GMT -4)
Tuesday, April 14, 2020
Ideal for STHM Alumni
Join us for a webinar with elite crisis management expert, Jonathan Bernstein, and facilitated by STHM crisis management adjunct faculty, Larry Wells, to discuss strategies and tools to survive and thrive during an industry interrupting pandemic. A crisis can happen at any time, and during a time of uncertainty and unpredictability there are very few contributing factors that are within our control. However what we can control is our preparedness and response to a crisis.
This 1 hour webinar is aimed to empower and enlighten alumni and industry professionals through advice from subject matter experts on strategies that work when the circumstance demands a continuity and contingency plan.
Register Now