Stress Less: Finding the Balance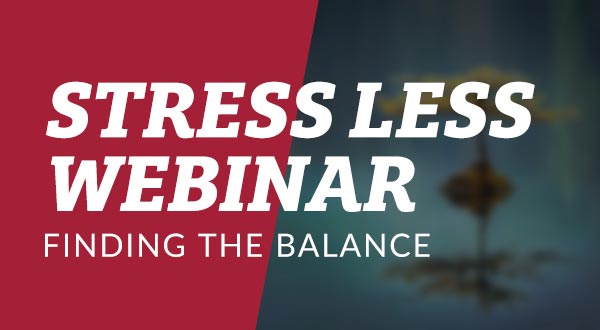 Event Details:
2:00 PM EDT (GMT -4)
Wednesday, October 14, 2020
As we all navigate a social climate of unrest, uncertainly and low predictability, we recognize that these are unsettling times for everyone. Join us for a webinar dedicated to emotional wellness, facilitated by licensed clinical social worker, Stacey Henson, LCSW, ACSW. Learn the psychological strategies targeted towards helping participants to stress less by accessing tools to aide in finding the most appropriate balance for managing stress, uncertainty and mental health.
Register Now