STHM In-Person Career Fair | March Career Madness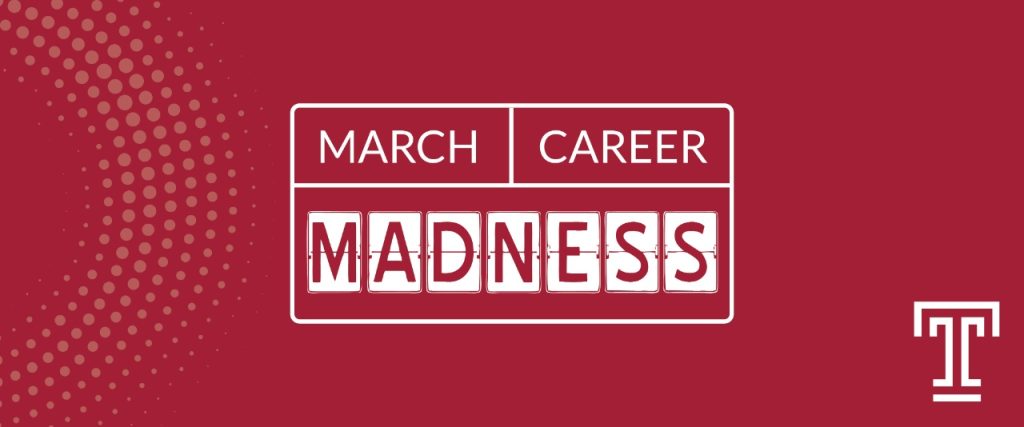 Event Details:
9:00 AM EDT (GMT -4)
Wednesday, March 23, 2022
WHEN: Wednesday, March 23th, 2022 – 9:00 AM – 12:00 PM
WHERE: 200 Level of the Howard Gittis Student Center
The STHM Career Fair connects hundreds of students with industry partners, giving partners the opportunity to showcase their organizations. Companies in attendance include Salamander Hotels & Resorts, MLS, Live Nation, and Spectra Venue Management.
These companies are looking to hire students for:
Part-time/seasonal positions
Internships
Industry hours
Full time permanent positions
Admission is free, but attendees are strongly encouraged to donate a canned food item for admission. Donations will benefit Temple's Cherry Pantry.
Register now