Diversity Speaks Community Edition: Anti-Racism Action & Commitment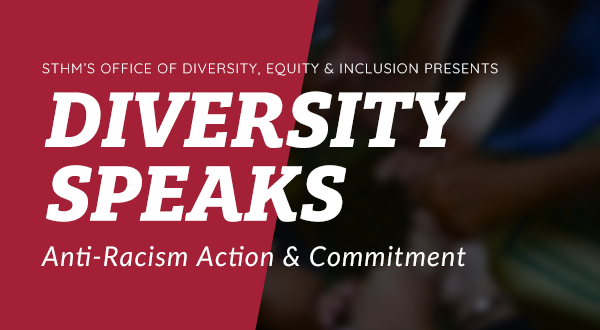 Event Details:
2:00 PM EDT (GMT -4)
Friday, April 30, 2021
About Tim Wise
Tim Wise is among the most prominent anti-racist writers and educators in the United States. He has spent the past 25 years speaking to audiences in all 50 states, on over 1500 college and high school campuses, at hundreds of professional and academic conferences, and to community groups across the country. Wise is the author of nine books, including his latest, Dispatches from the Race War (City Lights Books). Named one of "25 Visionaries Who are Changing Your World," by Utne Reader, Wise has contributed chapters or essays to over 25 additional books and his writings are taught in colleges and universities across the nation. His essays have appeared on Alternet, Salon, Huffington Post, Counterpunch, The Root, Black Commentator, BK Nation and Z Magazine among other popular, professional and scholarly journals.
Anti-racism is a call to action for society to collectively combat racism and racially charged acts of hate and discrimination. As anti-racist, we commit our efforts to eradicating systems, practices and mentalities that encourage oppression and violence. Join STHM ODEI in a discussion with renowned anti-racist writer and activist Tim Wise as we candidly address race issues and methods of action to dismantle racism within practice and conduct.
Registration