Diversity Speaks: Allyship & Microresistance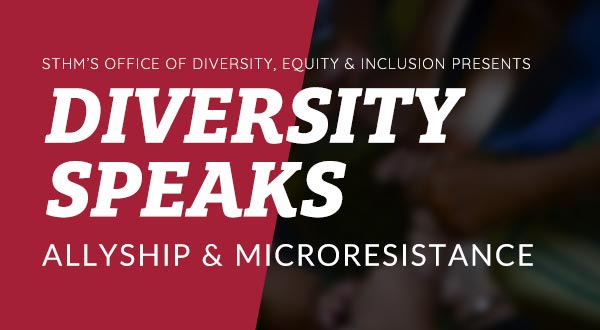 Event Details:
2:00 PM EDT (GMT -4)
Wednesday, October 21, 2020
Ideal for Current Students and Alumni
Allyship is more than solidarity and requires a life-long commitment of support for marginalized groups and communities. Melinda Briana Epler, CEO of Change Cataylst, has over 25 years experience developing business innovation and inclusion strategies for startups, Fortune 500 companies and global NGOs.
Join Melinda and the STHM community in a critical and candid conversation about how we can become a part of the microresistence that embraces allyship.
Register Now