Black Women in Sport Panel: Title IX 50 Years Later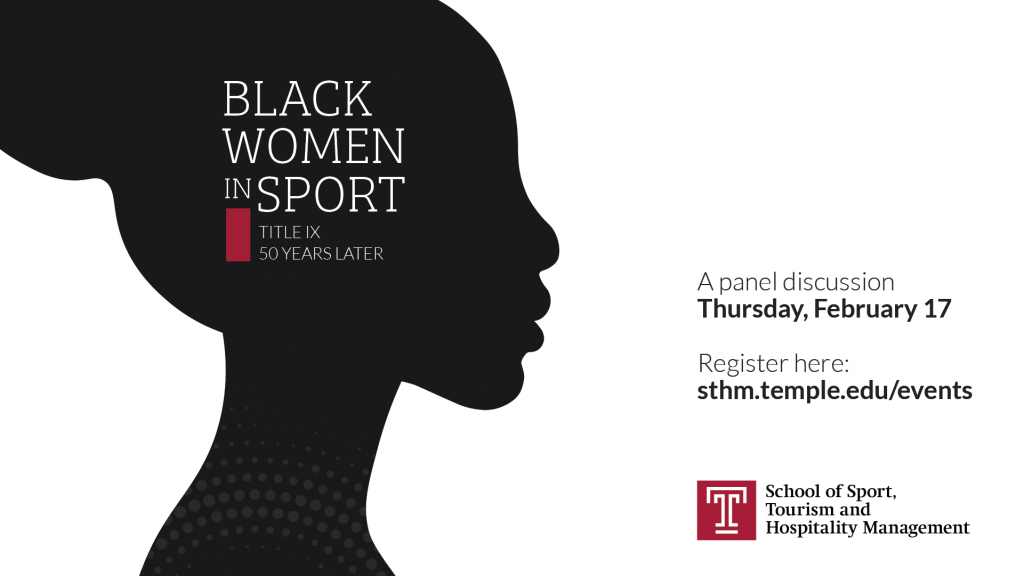 Event Details:
9:30 AM EDT (GMT -4)
Thursday, February 17, 2022
On June 23rd 2022 we will celebrate 50 years of Title IX.  Title IX was enacted into law to prohibit educational institutions from discriminating against students or employees based on sex.
How has Title IX served to support the opportunities and experiences of BIPOC women? Join in the conversation with 3 dynamic Black women leaders in sport and athletics. Our panelist includes Sherryta Freeman, Director of Athletics at Lafayette College, Traci Green, Head Tennis Coach at Harvard University and Maisha Kelly, Director of Athletics at Drexel University.
The session will be moderated by Kristy Bannon Sromovsky Senior Associate AD / Compliance & Student-Athlete Affairs.
Panelists
Sherryta Freeman | Athletic Director at Lafayette | @LafayetteAD
Traci Green | Head Women's Tennis Coach at Harvard | @HarvardWTennis
Maisa Kelly | Athletic Director at Drexel | @DrexelAD_Kelly
Kristy Bannon | Senior Associate AD at Temple | @KLBannon
Register now