Accommodating the Autism Community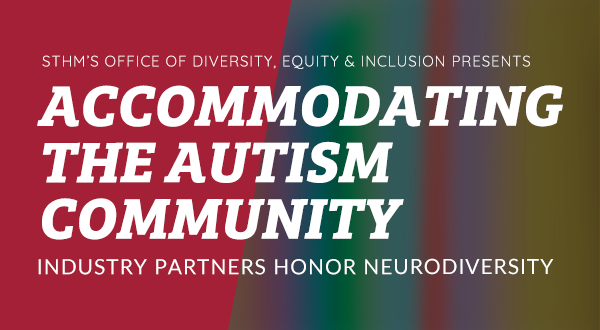 Event Details:
2:00 PM EDT (GMT -4)
Monday, April 26, 2021
Ideal for Students, Alumni, Faculty and Staff
STHM ODEI celebrates Autism Awareness Month featuring the work of some of our leading sport industry leaders who are dedicated to inclusive programming that includes individuals on the Autism spectrum and their families. Join us for candid interviews and a look behind the scenes at the types of accommodations provided.
Have questions for our speakers? Submit them in advance here!
**Philadelphia Eagles**
A conversation with:
Ryan Hammond, Executive Director, Eagles Autism Foundation
Brian Papson, Vice President of Marketing
In addition to the conversation with the Eagles, stay tuned for a recorded session with Comcast Spectacor and the Wells Fargo Center!
**Comcast Spectacor and the Wells Fargo Center**
A conversation with:
Andrea Agnew, Comcast Spectacor Vice President of Diversity, Equity, and Inclusion
Jason Tempesta, Director, Alumni/Community Development
Registration