28th Annual STHM Career Fair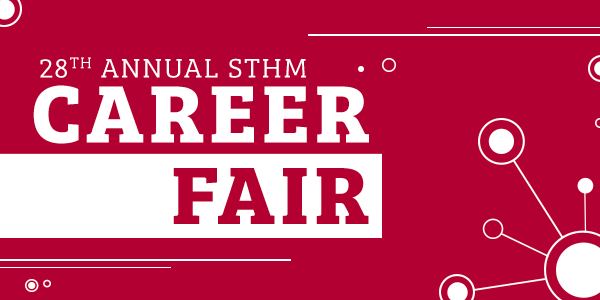 Event Details:
9:00 AM EDT (GMT -4)
Wednesday, October 30, 2019
Ideal for current students
The STHM Career Fair connects hundreds of students with industry partners, giving partners the opportunity to showcase their organizations and recruit top talent for internships, industry hours, part-time and full-time positions.
Following Career Fair, from 12:00 – 1:00 pm, Industry Partners are invited to a lunch with STHM faculty and staff.
This event is being produced by STHM Meetings, Conference and Convention Management class.
Register Now